After two years of COVID-related shutdowns, events—conferences, seminars, tradeshows and the like—are coming back in a big way.
Weekly, if not daily, organizations are asking us to help them ramp up their marketing event support activities. They want to get back out there and start meeting with customers and prospects again. Only now, they're facing a host of new challenges.
Remote workforces. Reduced staff. Depleted or non-existent marketing closets. It's like learning how to plan, manage, and execute events all over again, with fewer people and resources.
OnFulfillment is here to help. For over two decades we've been helping businesses like yours manage their in-person, virtual, and hybrid events with a comprehensive approach that lets you outsource whatever you like, allowing you to focus on generating revenue and increasing productivity. It's almost like we were made for these times.
We've reduced event support to a science. It begins with a software portal that allows you to plan and monitor everything before, during and after multiple events simultaneously, all from a single platform. That's followed by an international reach that helps you procure whatever you need—collateral, giveaways, apparel—and deliver it anywhere in the world, maximizing budgets and resources. Finally, we offer a global storage and fulfillment infrastructure that handles all the logistics, including storage, shipping and returns, so you don't have to sweat the details. No matter how many events you're supporting, it's still only one vendor to manage.
The Software
OnFulfillment's offering begins with a sophisticated event software portal that lets you plan, order, manage, control, and track all activities, milestones and materials from any internet-connected device. A secure interface lets you create multiple access levels so you maintain total control over what individual users can see or do. About 75% of our clients access our site via single sign-on using a SAML-based system like SFDC, Microsoft, Okta, or Google, letting you pass corresponding metadata or other attributes to verified users to make life easier for everyone.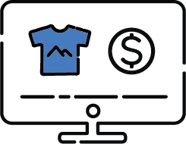 Through the event management software portal, you can easily track all your event materials, who has them, and when they are due back. Control of your inventory is control of your budget. The software is fully integrated with our global warehouses, so orders and returns are automatically routed to the best location for reducing freight costs, customs fees, and tax implications.
Special instructions such as labeling, delivery windows and return information can be entered into the online event profile. Real-time event tracking reports are also available through the portal, including the name of the event, who ordered what, scheduled delivery and return dates, and where materials are at any given moment. You always have complete visibility into all your events—before, during and after.
Whether you're staging a single local event or hundreds around the world, we offer solutions and pricing that will meet your budgetary needs. We also support multi-currency and multilingual solutions for our international partners. Rest assured: we can right-size a package for you.
Procurement
No matter what you need for your event or events, OnFulfillment is well-positioned to procure and deliver those materials anywhere in the world.
As a member of PPAI, ASI, Sage and a purchasing group called Facilis, we have access to virtually anything you could possibly need to make your event a success. Whether you need a Yeti mug or a Patagonia jacket; whether you require table throws or pop-up banners; whether you want a simple stylus pen or a stress ball as a giveaway, we can get it. Through Facilis, we have access to real-time inventory availability and discounted prices at literally hundreds of vendors around the world, assuring we can get the best possible pricing. Global sourcing also means we can save you thousands of dollars in freight, taxes, and customs fees and delays. Everything is also added to the software portal at no cost, ensuring your orders are reflected in the online event profile. Visit our promotional store for an example of what's available.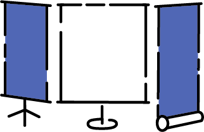 If it's collateral you need, our in-house print-on-demand facilities ensure printed materials like data sheets, sales briefs, case studies, and more are produced, bundled and shipped to your event along with all your other materials. Not only is this a highly economical printing practice, it saves time and lowers costs associated with sending multiple shipments from different vendors.
And since everything is ordered and managed through OnFulfillment, you are not only assured of consistent quality across all deliverables, you also have visibility into the order and supply chain to ensure everything is on schedule.
Inventory Storage, Management and Assembly
When it comes to events, your inventory is your greatest asset. If it's not managed and maintained properly, your ability to participate in events is severely compromised.
With 90,000 square feet of warehouse, storage and digital printing space around the world, OnFulfillment can store and manage your inventory, handle necessary reorders, and even initiate repairs for items like pop-up banners as needed.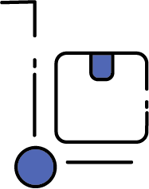 We treat your property as if it were our own. When an order is placed via your software portal, the requested items are reserved for that event so you aren't left scrambling at the last minute. As the event date approaches, our material handlers will pick and inspect the items, then stage them for shipment. Special kits or gift packages, if required, are picked and assembled by our personal handlers.
On the appointed date, all items are brought to shipping, recounted, and inspected once again. Labels and packaging are prepared, carriers are confirmed, and any special instructions for the recipient are placed in a red envelope and bundled with the order. Return labels are included for the trip back to the warehouse after the show.
When the material arrives back at OnFulfillment, they are inspected once again before returning to storage. Damaged items are fixed, and linens such as table drapes are sent for dry cleaning to ensure they are ready for the next event.
The Secret Weapon
Every event has lots of moving parts. And keeping track of everything is a challenge.

OnFulfillment can help. Every customer gets a dedicated customer service representative who is intimately familiar with you, your company, and your inventory. Your rep serves as your feet on the ground, overseeing the assembly process and ready to tackle any problems that may arise. Has a shipment gone missing or gotten stuck in customs? Did the carrier deliver a package to the wrong address, or did it get lost at the event?
This is where your customer service rep is invaluable. They will relentlessly and meticulously manage the process every step of the way, in every corner of the world. If you encounter a problem, you don't get pushed off to the Support team. You get a person—someone you know, and who knows you. Someone who is onsite at the warehouse, ready to help. And they're just a phone call away.
A Comprehensive Approach
Unlike our competitors, OnFulfillment offers a turnkey approach to event support. Some may offer a sophisticated event management software portal, while others may focus on procurement and shipping or specialize in storage and inventory management. But only OnFulfillment offers all three, backed by a dedicated customer service rep who is as committed to your success as you are.
Events are returning with a vengeance. Let OnFulfillment help you jump back in with both feet.
To learn more, make sure to contact us.