"It would be great if you could…".
That's something we hear a lot from customers seeking unique solutions—customized fulfillment software development to address a specific marketing, training, HR, or channel partner need.
That kind of request is music to our ears. Our teams love creating scalable new solutions that could potentially benefit our entire customer base.
Sometimes these custom software developments can be accomplished with a simple configuration change. Sometimes they require writing a new plug-in, upgrading current code, or developing new APIs or integrations.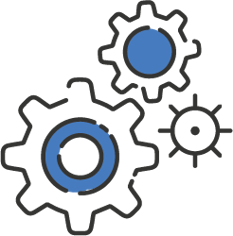 Regardless of the level of difficulty, our process engineers are always up for a challenge. In fact, in just the last year, we've delivered custom integrations with Widen DAM, Avalara (for global tax and VAT support), and EMEA/The Netherlands warehouse operations, as well as special currency calculations and language support capabilities, redemption plug-ins, enhanced reporting and customization features, and an API development platform.
Want to test us? Then take the "OnFulfillment Challenge." Give us your unique requirement. If we can't deliver, we'll donate $100 to your favorite charity. It's a no-lose proposition.