Gifting, Recognition, and Redemption Programs
Gifting, redemption, and recognition programs are extremely popular for celebrating business milestones, recognizing achievements, and generally acknowledging customers, partners, and co-workers for their contributions.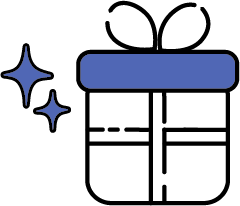 These programs, however, are also notoriously difficult to develop, execute, and manage. The organizational and logistical challenges are immense. For instance, what is the purpose of the program? Are you:
Welcoming new customers with a high-end personalized promotional gift?

Onboarding new employees with a corporate-branded gift or piece of apparel?

Rewarding partners with gift cards for achieving a sales goal?

Thanking attendees of a conference, seminar, or training session with a book, white paper, or third-party report?
Once the purpose has been determined, you need to understand what the program entails. Does it require landing pages or redemption codes? Will you need tracking, metrics, and reporting tools?
Although each campaign is different, one thing is consistent: as a reflection of your corporate culture, your recognition programs must be meticulously planned and executed. Delivering a successful and positive experience requires asking the right questions during the planning phase. And that means knowing which questions to ask.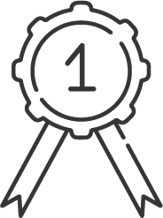 OnFulfillment has decades of experience planning, building, and executing recognition programs of all sizes. We know what makes for a successful outcome and, more importantly, we know how to avoid the pitfalls that result in a less-than-satisfying campaign.
Our expertise includes developing and managing effective gifting programs, building and maintaining company portals and landing pages, assigning and managing redemption codes to prevent program exploitation, and drop shipping orders from distribution centers around the globe to ensure unparalleled customer appreciation and satisfaction.
We've also cracked the code on global gift cards, supporting multiple currencies and languages so they can be offered and redeemed locally at stores and other locations around the world.
Whether recognizing customers, partners, or employees, OnFulfillment ensures your gifting and recognition programs are a success.