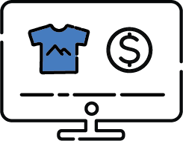 Training Portal Software for Education Services Teams
At the heart of it all is your easy-to-administer self-service OnFulfillment training management software portal, from which you manage and distribute your printed or online training courseware to customers and authorized training partners (ATPs) worldwide quickly, securely, and cost effectively.
Our self-service training portal provides complete customizable courseware management capabilities, including digital asset management, print-on-demand, and fulfillment and courseware inventory management.
OnSecure, OnFulfillment's easy-to-use e-delivery software, provides the best digital rights management (DRM) for the secure delivery of eBooks or ePubs available.
One portal. One process. No headaches.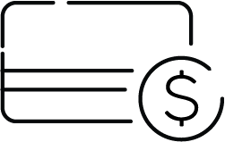 Revenue Management
Our full-service management capabilities give you the unprecedented ability to manage your Authorized Training Partners' (ATP) revenue stream. Your ATPs have the ability to create classes, add students, and order training materials in printed or eBook format. We have working relationships with more than 60 training partners around the world, including Global Knowledge, Red Education, Westcon, and others, ensuring your implementations go smoothly.
You can configure your training portal to allow your partners to pay by purchase order, credit card, reward points, or voucher redemption. We handle credit card processing and all PO collections. OnFulfillment will also provide you with a single check and detailed accounting report on a monthly or quarterly basis.