So the head of corporate sales put you in charge of managing events nationwide, and this year you're looking at 400+ shows coast to coast. 🙄

Forget the fact you thought your new degree in marketing would launch your career in brand management. But how did you end up spending your Fridays chasing multiple vendors for booth banners, signage, pop-up displays, and promotional materials?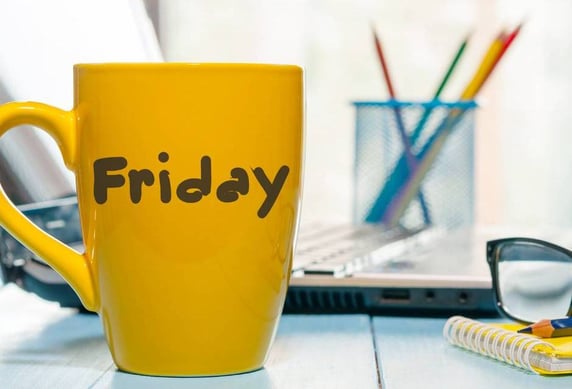 Truth is, most marketing professionals lack the background in (and desire for) vendor management. They're not familiar with sourcing commercial print, packaging, promotional products, or fulfillment services. It's a responsibility wrapped around a million tiny details. Things can go haywire very quickly.
Prior to working with Onfulfillment, one client spent much of her Fridays running between two buildings, filling orders for different salespeople.
Boxes needed packing.
UPS labels needed printing.
Shipping instructions needed to be spelled out.
Then came transporting the boxes to her shipping area.
You pray that everything reaches its destination intact and on time. This function turns into sheer chaos.
Solution: Work with One Exceptional Fulfillment Partner
Managing event materials (digital and physical) demands expertise and sophisticated software. The solution is to work with a single fulfillment partner who has the ideal credentials: software tools, physical warehousing capabilities, and an outstanding record with event logistics.

We can take charge of fulfilling all your event marketing requests, from banners and signage and booth furnishings to promotional giveaway items like pens and water bottles. We'll track shipments and usage, and provide inventory reports. We'll even manage the returns, including QC of event materials, cleaning items if necessary, and ensuring that all materials are good to go for your next events, wherever they may be.

By outsourcing the event logistics to an expert, marketers can be marketers again. You can focus on brand management and lead nurturing – and get out of the business of event logistics. It'll boost career satisfaction. Instantly.

Employers also benefit. First, they're no longer paying marketers $60K+ a year to spend 20% of each week chasing down shipments. And second, they now have a strategic partner who not only manages event materials and logistics, but also provides software tools and support to bring efficiency and control to an otherwise chaotic corporate function.

Reclaim your marketing team! Partnering with a fulfillment/logistics specialist takes the burden of event management off your marketers' shoulders.

Give them back their Fridays, so they can "wrap up their week without having to literally wrap up their week."