Innovative Solutions for Virtual/Hybrid Events
If the COVID pandemic taught us anything, it's that many types of events—such as seminars and conferences—can be held virtually without missing a beat.
OnFulfillment offers virtual event management solutions optimized to help you stage your remote, online or hybrid event and give attendees an experience they won't soon forget.
Your OnFulfillment software portal becomes your online event management system, helping you create a unique customer-facing landing page for your virtual/hybrid event fulfillment activities. The page can be easily customized to reflect your corporate branding and promote your marketing messages. You can use the portal to send handouts, presentations, or any other literature to attendees electronically prior to the event, or hard copies can be customized, printed on demand, and shipped to registrants at their home or office by OnFulfillment.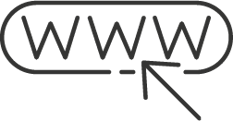 Attendees can visit the landing page on your online event management website to register, receive updates, and to log-in to attend the actual event.
Whether you are hosting a virtual or hybrid live/online event, the landing page is also the platform where your guests can register to receive any branded promotional gifts for attending. To claim their gift, attendees simply log-in, enter a unique single-use redemption code provided by OnFulfillment, and provide a mailing address. OnFulfillment will use the collected addresses for delivery purposes only; all relevant privacy laws regarding the collection of personal data are followed and respected.
Want to learn more about OnFulfillments approach to event marketing? Read our collection of blogs.
Learn more about how OnFulfillment can help with your virtual events by completing this brief form to arrange demo.
Frequently Asked Questions About Virtual & Hybrid Event Support
Q: What is the difference between a virtual and a hybrid event?
A: Virtual events are held exclusively online, and everyone attends remotely. The beauty of these events is that they can be recorded and viewed whenever it's convenient for the attendee, so it's not necessarily tied or restricted to a specific date, greatly expanding the potential audience. Hybrid events are a combination of virtual and live events—some people attend in person while others attend online (for example, a large trade show or conference). OnFulfillment is optimized to support all three types of events: live, virtual, and hybrid.
Q: Can I offer coupons or access codes online to my virtual event attendees?
A: Yes. As part of their hybrid meeting solution, many of our clients frequently want to offer coupon codes for attendees to claim an item after the event. This is accomplished by providing a link to a landing page that OnFulfillment hosts. Participants simply click on the link to access the page and redeem the coupon code for a branded gift or some other type of swag as a "thank you" for attending.
Q: Do you support international events?
A: Yes. In fact, we are equipped to send both physical merchandise and gift cards that are specific to the country or countries where an event is held. Geography is no barrier to your event. It's all part of the hybrid event management services offered by OnFulfillment.