Branded Promotional Items Convey Corporate Excellence
Your brand is your business. OnFulfillment is your one-stop shop for business merchandise and literally thousands of other promotional products, including brand names such as Yeti, North Face, Under Armour, and more.
When you put your logo on something—whether it's a building, a banner, or a coffee mug—it needs to be perfect. We get it. With decades of branded marketing experience, we can guarantee your branded promotional items will not only be beautiful, but will make your trade show, marketing campaign, or online corporate store an unqualified success—and a valuable corporate asset.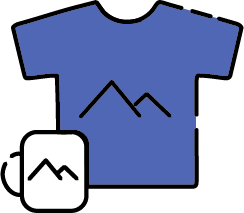 With more than 100 years of combined experience, our team of dedicated professionals use state-of-the-art software such as Facilis to help you source high-quality and trending swag—including both promotional giveaways and apparel—from one to one million pieces. We also have access to a global purchasing network that offers you unmatched variety and the most competitive pricing for any corporate gift and/or brand you can imagine. Visit our company store to get an idea of what's available.
OnFulfillment is a member of Promotional Products Association International (PPAI), the International Network of the Promotional Products Industry (PSI), Sageworld, and the Advertising Specialty Institute (ASI), the premier professional organizations for branded promotional gifts.