Simplify Your Marketing Fulfillment Operations
Marketing professionals spend too much time on tedious, time-consuming tasks. Working with printers, managing their brand, planning events, coordinating domestic and international shipments, procuring merchandise for the company store—it all adds up. And if that weren't enough, you're also dealing with a highly scattered workforce and customer base, disappearing marketing closets, and endless requests from HR, training, and channel partner teams to support their reward and recognition programs.
Outsourcing these responsibilities to OnFulfillment increases productivity by 20%.
That's an extra day per week you can spend on more strategic projects.
Using a centralized marketing portal solution, you can manage all your marketing assets—physical and digital—right from your desktop. Printed materials and collateral, merchandise, signage, branded promotional items—all are available 24/7 through your browser.
From your marketing fulfillment portal, you can store, edit, and manage assets such as documents, videos, and graphics; initiate digital, offset, and print-on-demand projects; organize and execute global marketing fulfillment campaigns; manage events; and maintain your company store. Our software delivers the functionality and flexibility to meet your evolving
marketing asset management
, printing, warehousing, and real-time reporting needs.
Best of all, OnFulfillment allows other teams—including HR, Training, and Channel Marketing—to create their own departmental portals so they can develop, manage, and run their own campaigns. That means you can return to more of a consulting role, overseeing brand consistency.
Our team of dedicated customer service representatives provides initial portal setup as well as ongoing maintenance and branded product, printing, and shipping expertise.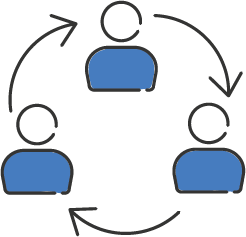 OnFulfillment's marketing management software portal allows you to:
Perform comprehensive marketing fulfillment services and digital asset management (DAM)
Order digital print-on-demand (POD), offset, and large-format print runs
Manage integrated print and direct mail campaigns
Coordinate personalized variable data print campaigns
Build and manage a beautiful, responsive e-commerce company store front
Access real-time inventory, usage, and budget reports
Achieve custom integrations and enhancements with professional services engagement