It's All About the Software
OnFulfillment is a Microsoft shop that lives and works in the Azure Cloud. We're a certified software vendor for some of the world's top security and medical companies—organizations with extremely high qualification standards that disqualify 98% of our competitors.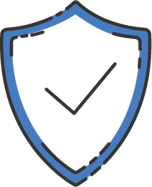 Our strict privacy and protection services use the latest standards and best practices, including SSL and encrypted transmission, to secure customer data. We safely pass payment details on to you without ever storing sensitive information.
To maintain a trusted, secure environment, OnFulfillment has implemented robust and proactive policies that integrate multiple automated security intelligences. We also require continuing education, defensive programming, and the best of secure cloud technology.
This flexibility, expertise, and devotion to security allow us to deliver the best possible web-based marketing manager software for you. We integrate customer and vendor solutions in a transparent operation from start to finish, quickly and efficiently quantifying the electronic data interchange to leverage the latest web communication standards and services. Data gathering, transmission, and verification are standard components of the OnFulfillment package.
All of this barely scratches the surface of what OnFulfillment technology can do. If you'd like to dig deeper, we invite you to visit our wiki page and learn more.
And if your IT or compliance teams need to evaluate our solution, that's great. Simply request a meeting and let your tech guys talk to our tech guys. Our experts will be happy to answer any questions you or your team may have.