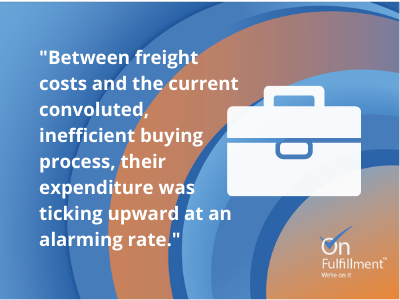 Operating on a global scale is no easy feat. From a logistical standpoint alone, the challenge of serving customers, employees and partners on a multinational scale can be an incredibly complex and costly endeavor. Such was the case with one of our customers - a rapidly-growing enterprise software company specializing in data science and AI technology.
Headquartered in the US, with offices located around the world, and serving hundreds of global partners and more than 5,000 organizations worldwide, international shipping and events had become an integral component of business operations.
Unfortunately, up until a few years ago, the company found its personnel becoming increasingly bogged down by manual processes, not to mention rising expenses. Organizational leaders knew there had to be a better way.