OnFulfillment Helps Old Materials Find New Life Through Charitable Contributions
Here's a stunning fact: roughly 80% of items currently buried in landfills could have been recycled. More than 11 million tons of recyclable clothing, shoes, and textiles find their way into landfills each year.
OnFulfillment is doing its part to reduce that waste and give to the community at the same time.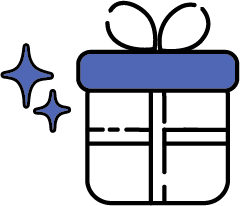 Over the years, we have donated large amounts of old, outdated, and obsolete promotional gifts, branded apparel, and other items—hundreds of thousands of dollars' worth—to a variety of charitable organizations around the world. These materials end up in schools, shelters, churches—anyplace that serves those in need and helps the less fortunate.
Backpacks and office supplies are among the most useful recycled items, and we partner with groups who bundle these donated materials into kits for schoolchildren in underserved communities. Another popular item—cups and mugs—help families in need furnish their homes or trailers.
Socks are always needed at homeless and women's shelters, while warm sweatshirts and jackets are highly coveted by those living on the streets. For the charitable organizations we work with, any type of clothing is greatly appreciated.
We've found that giving in this way is effortless, and we encourage others to do the same. If you find yourself with leftover or unused promotional products from your last campaign, don't throw them away—give us a call. We'd be happy to collect your unused materials and donate them to a worthy cause on your behalf. It's a service we provide absolutely free of charge, so everyone wins.
For more on our giving efforts, schedule a demo.