Nine months into the current year, we're proud to say that OnFulfillment is on pace to sign a near record number of new customers for a 12-month period.
While admittedly a lot of the credit goes to pent-up demand for the comprehensive marketing and event fulfillment services we provide, we like to think that our approach to onboarding new customers is a significant contributing factor.
What sets us apart from the competition? The fact that we treat our initial meetings with prospects as an interview rather than a sales pitch. Since our inception more than 20 years ago, our goal when meeting with a potential new customer has always been to first understand what they need and then find a solution that is mutually beneficial to both parties. We endeavor to treat the client-vendor relationship as more of a partnership by offering the right level of support without overselling our services. This approach leads to a greater level of trust and confidence on the part of the customer, and for us, it's been very effective.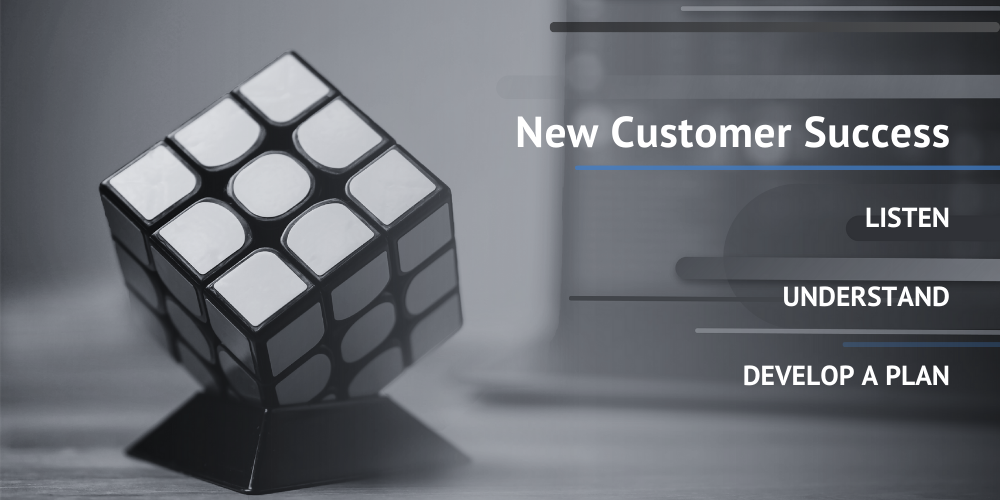 A Time to Listen
When a customer reaches out to request a meeting, they obviously have a need, whether it be for marketing fulfillment, event support, branded merchandise, on-demand printing, shipping, employee recognition, or any combination of these services (or others).
Many fulfillment vendors in this position—or any vendor, for that matter—will start the meeting with an exhaustive overview of their various product offerings. OnFulfillment approaches the occasion a little differently. We consider such meetings an opportunity to listen and learn. Rather than launch into a sales pitch, we like to begin our meetings with an invitation to talk. By engaging in a conversation that focuses on the customer, we allow our guests to unburden themselves, describe the challenges they are facing, and articulate the kinds of solutions they believe will help them overcome the obstacles they are facing.
This step is crucial to the sales process. Making the effort to understand why they reached out to us in the first place allows us to take more of an advisory role and walk them through the various solutions we offer that can help them achieve their goals. Being aware of their needs and aspirations, as well as their limitations—including any potential budget restraints—allows us to steer the conversation in the right direction and arrive at a decision that meets their objectives, not ours.
Understanding Your Audience
Treating the initial meeting as an informal interview benefits us as well as the prospective customer. We've been in this business a long time, and it doesn't take long to tell whether the client is on board with our way of doing business. Our ultimate goal is to increase efficiency and lower costs by reducing the number of vendors the customer has to deal with. If we can offer a solution that achieves this objective while meeting the customer's needs, it becomes evident early in the meeting. Customers recognize this, too.
Likewise, we can tell early on whether the customer will be a good fit for OnFulfillment. If the prospect has too many conditions or stipulations, it's a red flag for us. If they come to the meeting with a list of caveats, including existing vendors that must be included in any potential proposal, it does not bode well for a constructive and rewarding relationship.
That's not to say they are wrong—quite the opposite. They are welcome to impose whatever conditions they like on any solution they agree to. It's their company and budget, and we respect their right to dictate terms on any contract they sign. However, by relegating OnFulfillment to a supporting role among a handful of other contributing vendors, the customer does not get the full benefit of our marketing fulfillment expertise. It's a sub-optimal arrangement that invariably leads to dissatisfaction on both sides. That is unacceptable to us.
It is important to recognize this as early as possible to avoid wasting valuable time and consuming critical resources by pursuing a relationship that will probably not work. Neither side is served when it's clearly a poor fit. In such cases, we wish them well and let them go on their way—with the understanding that we are always available to lend our assistance should their conditions change.
Developing a Plan
Once the prospect has described their challenges and it's clear that OnFulfillment is the right partner for them, the discussion turns to brainstorming the right solution.
It begins by profiling their specific needs and understanding the budget and resources they have committed to resolving those challenges. This is where creativity and innovation take over.
While OnFulfillment does offer a menu of services, we do not take a cookie-cutter approach to any individual solution. Every customer is different, with a unique set of challenges, and that requires an equally unique solution. By applying our decades of experience and expertise, we can develop a proposal that addresses their current needs and budget. The goal is not to sell what's best for OnFulfillment's bottom line; we are more interested in offering a solution that solves an immediate problem while leaving the door open for adding additional services and capabilities as conditions change or improve.
For instance, a company getting back into events may need help with planning and executing multiple shows at once and is looking to OnFulfillment for help. We can offer event fulfillment services initially to get them back on their feet; as the relationship matures, the customer may also decide to trust their print fulfillment, shipping, storage, customer recognition, and employee onboarding requirements to OnFulfillment in the coming months or years.
This approach has served us well over the years. We think it's why, historically, more than 98% of our customers choose to renew their contracts and work with us on an ongoing basis.
Batting for Average
To use a baseball analogy, we are not focused on hitting a home run with every new customer meeting. We like to survey the situation and contribute in a way that best benefits the rest of the team. If that means a sacrifice bunt to score the runner from third, that's a sacrifice we're happy to make. Singles and doubles are welcome, too. Hitting for average has been an effective strategy for OnFulfillment.
If you'd like to hear how OnFulfillment can help solve your existing challenges—whether marketing fulfillment, printing, shipping, storage, branded merchandise, event support, or more—visit our Contact Us page and complete the form. We'll be happy to schedule an "interview."