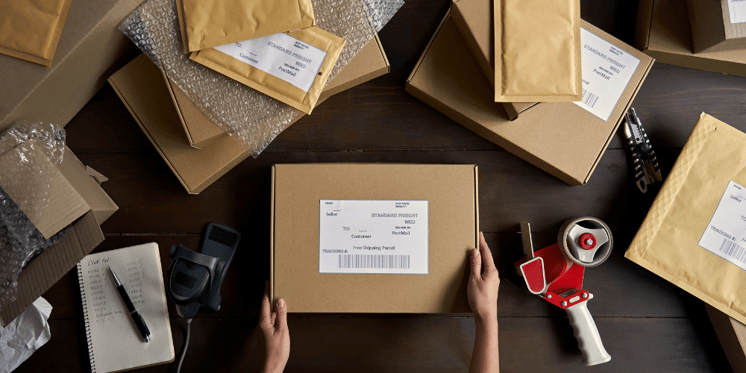 Earlier this month, we had an extremely busy week at OnFulfillment that got me thinking about the old days and how far we've come as a marketing fulfillment company.
One of our largest customers—a global technology company that designs, develops, and supplies a wide range of semiconductor and infrastructure software solutions—had recently acquired a well-known cloud computing and virtualization company.
As part of the acquisition, we were asked to assemble some "welcome aboard" kits—more than 18,000 packages consisting of gifts featuring the acquiring company's brand and accompanied by a personal message from the CEO. These kits were to be delivered to facilities around the world, primarily in the U.S., Europe, and Asia.
As is typically the case, once the final decisions were made on the contents of the kits and how they would be packaged, the company wanted to get them into employees' hands as quickly as possible. We had approximately one week to produce the branded gifts, print the CEO's message on a nice stock, order and assemble the boxes, produce the final kits, and get them shipped out.
It was a daunting task, and the sort of challenge we relish. We've always prided ourselves on our ability to deliver on and satisfy customer requests, no matter how difficult. We built our reputation on getting things done, and this particular project was no different. We wouldn't let them down.
One of OnFulfillment's unique strengths is its ability to expand or contract the team based on the current need, and this was definitely a situation where we needed to expand quite quickly. It was an all-hands-on-deck situation; anyone with some spare time and a willingness to pitch in was invited to drop by our West Sacramento warehouse and lend a hand in the onboarding kitting and assembly project. This invitation wasn't limited to employees; friends and family members were also recruited. This was not a mandatory edict; anyone who showed and donated their time did so voluntarily.
The result was, in a word, inspiring. It was impressive how many people were willing to sacrifice a small part of their free time to help us meet our commitment to the customer. Even more impressive was the attitude—there was no hint of resentment or annoyance; it was treated more like a special event—an opportunity to visit, chat, and get reacquainted while we worked. It made me proud of our entire team, family members included.
In the end, we met our deadline and had all the domestic kits ready for distribution at the requested time. A parallel effort was taking place in our Basingstoke, England facility, where teams were assembling kits for distribution throughout Europe as well as Asia, including India—a country where deliveries are notoriously difficult.
As I reflected on this successful project and how good old-fashioned elbow grease—not technology—allowed us to achieve this difficult goal, it took me back nearly 25 years to our inception as a marketing fulfillment company.
Naturally we were a lot smaller back then, with a skeleton crew. Our list of services was a lot shorter back then; the technology that enabled many of the capabilities we now take for granted had not yet been introduced.
One thing we did offer, though, was onboarding kitting and assembly services. And I recalled a similar project where one of our first customers, a global provider of application-specific embedded system-on-chip (SoC) solutions for industrial and consumer markets, was relaunching their brand. They wanted to send kits to all employees worldwide featuring special gifts and a message from the management team announcing and explaining the new brand.
Just like last week, we were asked to produce the gifts, print the inserts, create and order the packaging, assemble the kits, and get them shipped—all in a short amount of time. And like last week, it was an all-hands-on-deck situation where lots of extra resources were required to meet the deadline.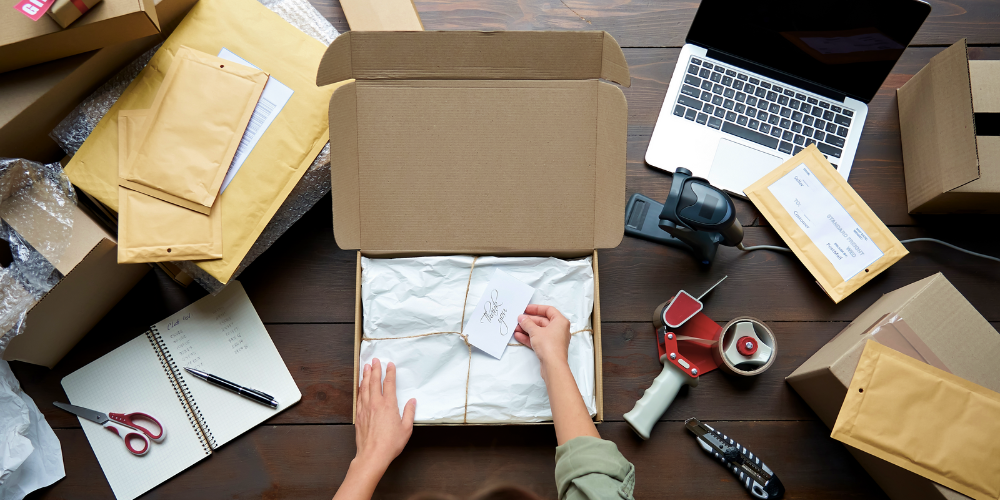 Since we were a much smaller company back then, most of that extra help came from family members pitching in. I have a distinct memory of our handful of employees, along with their family members—including my wife and two children—sitting at tables in the parking lot of our original facility in Campbell, Calif. one weekend folding boxes, assembling kits, and applying mailing labels.
As a new company, we—employees and family members alike—were highly motivated to make this project a success. Failure could have meant the end of our little enterprise. These were the startup days in Silicon Valley, when sacrificing the occasional (or maybe not-so-occasional) evening or weekend was a regular event. Nothing was guaranteed, so if we wanted to save our jobs and keep our incomes, we—and our families—were more than happy to put in the extra work.
Twenty-five years later, however, OnFulfillment is much larger. We're fairly well established and on much more solid financial ground. The number of services we offer has grown, along with our workforce. We're not startup anymore.
So how do we explain the team's current willingness to sacrifice, work hard, contribute, and chip in? What drives them to give up even a small amount of their precious free time to build onboarding kits for a large, successful company that was acquiring a somewhat smaller but no less successful business?
I think it's simply part of the culture here at OnFulfillment. None of us is willing to let the customer down. To us, missing a deadline is an abject failure. We take pride in a job well done.
That's as true today as it was nearly 25 years ago when we were just getting started. Our commitment to the customer hasn't waned. When there's a job to do, we do it—no questions asked. When confronted with a challenge, our team looks for creative ways to solve that problem, not question why they're asked to do something so difficult.
It's all woven into our DNA. In fact, some of the same employees and family members who were on the assembly line in Campbell 25 years ago were there last month, making it happen. Consistency is a wonderful thing.
It makes me proud to be part of this wonderful OnFulfillment team.