Most training teams at high tech companies start out fairly small doing everything in-house themselves. In start-up mode, training managers are required to wear multiple hats, responsible for not only curriculum development, technical writing, and conducting training but also for identifying and scheduling training locations, ordering catering, and printing & shipping training materials. They have to handle all of the other day-to-day operations necessary in establishing, running and growing a world class Education Services business.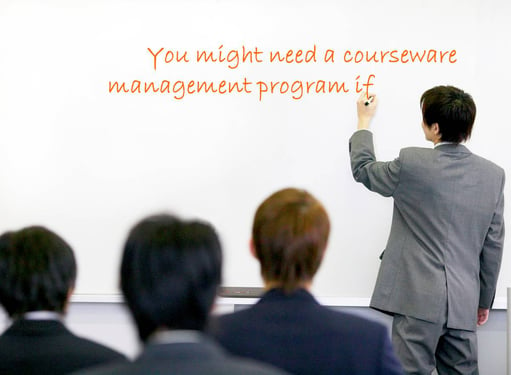 As these teams "grow up," they smartly outsource portions of training operations that can be successfully handled by outside vendors. This allows their internal experts to focus on providing the best training possible for their clients and growing training services revenue. One of the areas ripe for outsourcing is courseware management.
What is courseware management?
A Courseware Management program with an experienced print and logistics partner allows Education Services teams to manage and distribute all printed and digital training materials quickly, securely, and cost effectively to their customers and authorized training partners (ATP's) around the world.
At the heart of each program is a single, centralized web portal that enables training teams to manage all of their courseware seamlessly. They also get access to sophisticated usage reporting and analysis. This combination of functionality gives Education Services teams the tools and insight needed to effectively control costs and increase revenue. Here are the 10 elements a robust courseware management program should include:
Digital Asset Management (DAM)
Print On Demand (POD)
Secure Online Document Delivery (e-Books)
Personalization / Co-Branding
Custom Courseware for Prescriptive Learning
Approval Workflows & User Management
Global Fulfillment with Kitting & Assembly
Integrated Pre- and Post-Course Marketing Programs
Public e-Commerce Web Store with Credit Card processing
Revenue Management
How do you know when it's time to outsource courseware management?
There are many indicators that can help you know that it is time to outsource your training materials management. Below are a few signs to look for.
You might need a courseware management program if...
1. You and your training team are storing boxes of training manuals under your desks.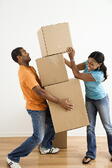 If you have boxes of training materials hanging around the office, you have likely printed too much and if your materials are being revised quickly those printed materials are likely already obsolete. After all they do make handy foot rests! Print on demand (POD) options and better tracking and analysis of your materials usage can help solve this problem. And professional warehousing facilities with inventory tracking are a much better place to store materials; you can definitely find a much better option to use for a foot rest!
2) You spend hours every week wrangling spreadsheets to report courseware revenue to your accounting department.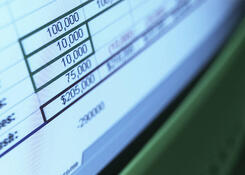 Let's face it, no one really likes accounting (except maybe accountants!). If you're spending too much time worrying about how to manage and report revenue from your training materials, trying to figure out how to invoice Authorized Training Partners in local currency, or need to enable customers and partners to pay for materials with credit cards or vouchers, then outsourcing to a fulfillment partner that offers revenue management may be a good solution.
3) You've just signed your latest Authorized Training Partner (ATP) in Brazil, but your training materials for your first event are stuck in customs in Sao Paulo.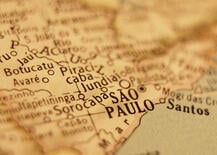 Without having international fulfillment expertise, you can quickly run into problems when shipping overseas. Issues around customs requirements and VAT can delay your shipment and jeopardize your training events. There are several solutions to this problem. First, having a print vendor with local printing facilities in difficult to reach locations helps by ensuring your shipments are local (in country or in region). Secondly, the option of using digital delivery for remote locations removes the issue entirely by delivering your materials securely and directly to your ATP's students.
These are just a few of the signs that you might need a courseware management program. There are actually 9 elements you should consider when determining if it is time to outsource your courseware management. To review all 9 factors, download our newest eBook "You Might Need a Courseware Management Program If..."