Are you in the business of developing online training materials? Whether you're producing them for your own company or for your customers, you'll recognize these three priorities: time-sensitivity, flexibility, and (most of all) security.
There are many reasons to choose electronic course materials over printed ones. They're cheaper. They're quicker to produce. They can be delivered immediately. And inherently, they offer you much greater flexibility. You can revise electronic documents as often as you need to, in an efficient manner, and pretty much instantly. And you can customize them for different audiences easily. As learning tools go, they're really quite remarkable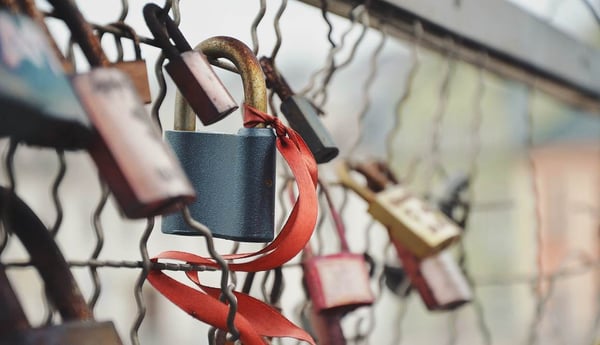 Yet, with all of this lightning-quick technology available, there's an increased concern with one thing: the security of these materials.
When you're developing proprietary online training materials and weighing your options for delivering them to customers near and far, you need to focus on making sure they can be stored, accessed and delivered securely.
Here are some of the key issues you should consider as you search for a software partner:
How are these materials protected from copying, printing, sharing, and even editing?
Each individual interaction with a document matters to you. Can your system track who accessed it? Can it tell you how many times someone's accessed it, and when, and whether or not they printed it?
When course materials are viewed or printed, can a watermark be applied?
You need to police who has access your materials. Find out how the system handles this. How many layers of user authentication does it have? Is it fail-safe?
Similarly, when you need to enforce time limits on certain test materials, does the system have this capability built in?
For some customers, course materials have a limited lifespan altogether. You'll want to erase them at a certain point. Can you? Even the documents that have already been downloaded?
With all of this security in place, does it mean you need to install and learn new software – and teach your team how to use it?
How easy is this security "system" to use? Or will using it become an onerous task and involve so many steps that it adds too much time to your workflow?
Finally, what kinds of document files will this system accept? Do you have to convert your documents into something new – and difficult? Ideally, you want to be able to work with the standard, existing files you're used to using: Word, Excel, PDFs, PowerPoint, and so on.
These issues create an excellent basis for that first conversation about security, which you'll want to have with whoever's developing the system to manage and deliver your online materials.
Shouldn't security always come first?