To be honest, coming across news that points to the power of print marketing makes our day. Even though print's reputation has been taking a beating, we stand behind our belief that marketers will be successful through the use of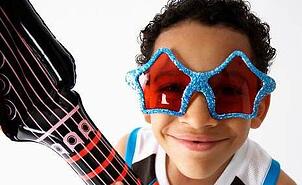 print in their campaigns.
Check out this new information we uncovered:
The very chichi ONLINE fashion retailer Net-a-Porter launched its first-ever print magazine this year. The 284-page Porter will be published six times a year and available in such places as NYC's Grand Central Station and London's Victoria Station. It's mind-blowing because it's a major magazine created by on online retailer. This beauty is said to be the first major competitor of Vogue. Its initial print run was 400,000. Yup, hell hath frozen over.
Then there's a fascinating report, "Digital & Media Predictions 2014," by the global agency Millward Brown. "Success will not go to those who focus on screens alone," they write. Amen!
The report notes some persuasive facts about the power of print marketing – which we had to share:
"We have found that nearly 40% of campaign impacts derive from true multi-channel synergies. These synergies are media-multiplier effects, under which a brand's message is more persuasive when it is encountered in multiple media. Often the biggest synergies arise between screen and non-screen media, such as Posters, Print and especially Point of Sale."
The high praise for print marketing continues. "Across our global CrossMedia database, the single most impactful brand-building medium per dollar spent is magazines. Other non-screen media have also held their own against screen media in this respect."
Finally, we came across a blog posted recently by INMA (the International News Media Association), in which they shared the results of a cross-media study that looked at 10 different multi-media campaigns of major brands. These brands included H&M, IKEA and Vodafone.
In this study, they set out to determine the ROI of advertising across 5 media: news print, radio, magazines, TV, and online banners.
Guess which channel delivered the best returns? Print media!
In fact, according to this post, news print advertising had 120% ROI. This means that on average, advertisers using print media earned back their advertising investment on their campaign, PLUS 20% extra. And check this out: the print campaigns need not be limited to salesy advertising. This study indicated that "branding campaigns in newspapers deliver better ROI than TV spots." And the priciest print ads delivered the best ROI.
The good news for print continues. Magazine advertisements delivered an ROI of 130% - the highest return of all the channels studied.
Lest you think it's pure folly to market with print, we share these sorts of eye-opening facts with you. Do pay it forward: share this post with your colleagues and CMOs.
Print marketing endures.