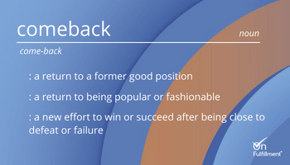 Maybe you want to reconsider jumping on that "digital-above-all" bandwagon. There are indications of late that printed materials are still quite effective in marketing campaigns.
Here are some recent news items about printed materials used for marketing that are worth a look-see:
The printed retail catalog has returned in full force. According to the DMA (Direct Marketing Association), the number of catalogs mailed in the U.S. in 2014 increased, reversing a declining trend dating to 2007. This was recently reported in an article in the NYT.
The DMA stated that 11.9 billion catalogs were mailed last year, which indicates the importance of these printed materials and their strong influence on purchasing behavior.
Catalogs in 2015 can't easily be compared to those of decades gone by, however. Those produced by companies such as Anthropologie and Patagonia go beyond simply showcasing clothing and houseware items. As noted in the NYT article, Anthropologie calls its catalog a "journal," and Patagonia's catalogs are theme-based and include commissioned long-form essays. Definitely not your grandfather's Spiegel catalog.
Some luxury brands are also making a statement about the power of print with new publications of their own. It's not that haute couture doesn't sell well to deep-pocketed customers, but it's clear that signature, high-end print publications help cement a brand's reputation. Last fall, Louis Vuitton launched a magazine called, "The Book," to be mailed biannually.
But it's not your typical household retail catalog. Select customers will receive this glossy magazine, which will be translated into 11 languages. The announcement was shared last fall in The Telegraph.
The tactile nature of printed materials can't be simulated by digital communications. Producing a magazine, brochure, invitation, even a postcard campaign using premium paper, process colors and special finishes is something of a luxury, and brands want to convey to their market that they think they're worth the investment.
Print makes that statement.
In one of its research reports, Millward Brown, a global leader in advertising, marketing communications, media and brand equity research, shared their digital and media predictions. "Success will not go to those who focus on screens alone," they noted. Through their research they found that about "40% of campaign impacts derive from true multi-channel synergies." A brand's persuasiveness is best achieved through reaching their audience through multiple media. This study found that one of the biggest synergies is achieved between screen and print media.
As you plan out your marketing strategy, it's wise to blend print materials into your campaigns. These materials offer benefits that e-messaging cannot, and they give your recipients colorful, lasting reminders of your brand.
Check out our series of blog posts on Integrated Print & Web Campaigns to learn more. You may not be in the business of publishing magazines, but most marketers have ongoing opportunities to use print in ways that make them shine.