The last thing your sales team wants is to shop around for commercial printers each time they need something produced. Without a ton of experience, sourcing print is difficult, inefficient, and frustrating.
Besides, they shouldn't be focusing on job specs, ink choices, and paper stock. Their job is business development.
This is why your marketing portal must have print-on-demand capabilities built into it. One important use of a portal is to let you upload templates for print materials (and promotional materials, too). When something needs printing, your sales team and others who use the portal want to 1) find the particular piece they need to produce quickly and easily, 2) customize it, 3) provide order details (how many, where to ship, etc.), and 4) hit "submit" when the order's ready to print. That's pretty much all that's required. In minutes they can place their orders, and be confident that the job will be done and delivered as expected. The portal should be integrated with one very versatile printing firm.
Kind of like a printer in a box.
A good marketing portal stores and organizes the marketing and sales materials that your team needs to access 24/7. From postcards and sales sheets to posters, trade show banners and event invitations, these full-color materials will be created and templated by your design team. Once they get marketing's approval, they're uploaded and stored on the portal.
Easy-peasy.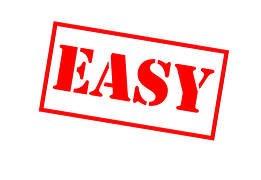 Here all of your materials reside – current, approved, and "locked in" to protect your brand's visual integrity. They're ready to be customized and printed, with the help of your printing partner, directly from the site. This is web-to-print at its finest. Templates are created to accommodate personalization when it's desired. This makes it super easy for people to order the materials they need for specific recipients.
As you shop around for a marketing automation partner, ask about their print-on-demand functionality. Can they support variable data printing (VDP)? What kinds of printed materials can they handle? Get samples of their VDP work to make sure it covers the scope of what you need or will need. Find out if they manufacture in house or outsource their printing. While you're at it, ask about their mailing expertise, for chances are good you'll need some help with USPS requirements and guidelines.
Print-on-demand functionality is a requirement of your marketing portal if you communicate by direct mail with customers, prospects or any other key stakeholders. It should be built in and easy to use.