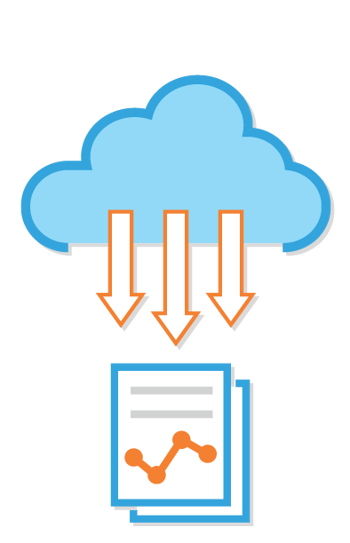 Easy to Use Web-to-Print Portal
Managing all of your company's printing can be a time consuming and difficult task, eating up your team's time.

With our Web-to-Print portal, you can easily manage all of your printed materials, ordering them as needed to save time and money. Get the speed and flexibility you need to meet your growing and evolving need for document management, print to web service, and real-time reporting.
Regardless of the type of materials or products you need to manage with our web to print portal, you and your team can order printed materials, 24/7 via your web browser.
Web-to-Print Storefront Solution
With a front end interface (UI) similar to any online retail store, its easy for your employees and partners to access the documents or items they need and order them on-demand for print and shipment.
The look and feel of your portal is customized to your company and brand, and you can specify multiple payment options, such as credit card payment, points programs, internal cost center allocation, purchase orders, or MDF (market development funds).
You also specify the security access each user receives, what they can view, edit and order, and their payment options. You can even choose to make your e-store public so customers can order branded promotional items with vouchers or credit card.
Personalization with Variable Data Technology Services
Your Web-to-Print portal can handle personalization of materials such as presentations, seminars, logo items, and even email and other electronic media. We can support the most complicated personalization requirements, with support for co-branding and other variable data printing (VDP) requirements.
Save Time and Money
With a Web-to-Print solution, you will save time and money. Eliminate waste and stop storing obsolete materials. Upload all of your materials to your online portal and give your users access to order the materials that they need, exactly when they need them and have them shipped globally.
Need More Info on Web-to-Print Solutions? Contact us today.