Imagine you've searched for months to find the perfect nanny for your active kids. In walks a modern-day Mary Poppins, with a decade of experience, glowing recommendations, and the sweetest of personalities. Even your kids take a shine to her.
Would you hire her on the spot, no questions asked? Hardly. There are important questions every parent asks someone they're considering leaving in charge of their precious offspring.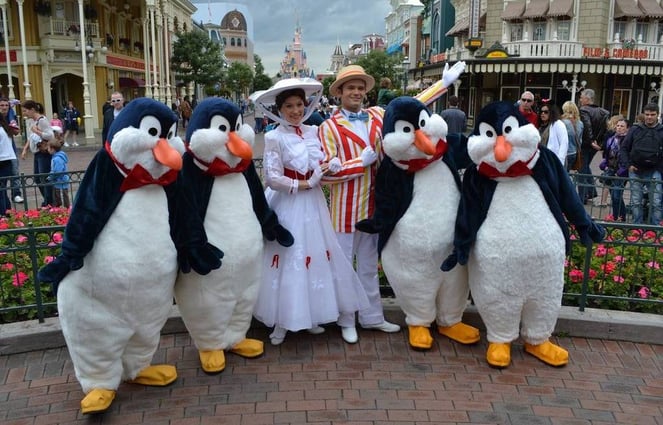 You'd grill her, we daresay, to make sure she's 100% trustworthy and responsible.
Investing in a marketing portal isn't the same as hiring a nanny, granted. But it's a major commitment of time and resources. Once you've chosen a portal provider, you don't want to find out after the fact that the company looked great on paper but turned out to be a disaster.
Don't neglect basic questions when interviewing to build a portal
Make sure your due diligence is diligent enough. Avoid these 9 service problems:
1. Insufficient reporting functionality
A system that can't accurately track and report product usage is worthless to you. Look for a portal that generates the kinds of reports that you will need. It should offer customized reporting, not just off-the-shelf options.
2. Inaccurate inventory
The system should show you real-time product inventory. As a customer, you shouldn't have to wait until the provider performs a manual inventory.
3. Slow or nonexistent email response
If you need help from your liaison, you must be assured you'll get quick response to your emails. And the system should have automated email response built in for orders, shipment confirmation, and items received (think Amazon).
4. Overcharging your dealers or other channel partners
There's no excuse for this. Every order must show real-time, accurate charges, including postage costs.
5. Damaged shipments
You never want to get calls from customers or dealers saying materials received from orders out of your portal are damaged. Attention to product fulfillment, whether it's local, national, or global, means your products are stored safely, shipped carefully and delivered in excellent condition.
6. Direct mail pieces have wrong information
A major function of most marketing portals is to manage direct mailings. If the data merge function isn't 100% accurate, your printed materials can get delivered to the wrong list. Look for a system that shows you real proofs of your job files to spot check and approve before the printing starts. Don't accept a proof that shows you mock-ups.
7. Ongoing portal access issues
Different types of team members need access to your portal. Premier members need different authorization on the system. Your system should offer different rights access.
8. Data takes forever to upload
This is never acceptable. You need real-time uploads for every asset you're going to add to the portal. It must be immediately available.
9. Your service manager/s are M.I.A.
You're the customer. You should expect an immediate response to issues you're having on the portal. This includes follow-up to issues you've identified. You shouldn't have to chase the portal provider.
Make a list of basic service requirements that you expect from a portal provider. Do this for every interview. Demand detailed answers.
This way, you won't be blinded by a flashy pitch, a stunning presentation – or a cheery disposition.
Image via laurenjavier under creative commons licensing.