For centuries, summer weekends have been spent going outside and taking a break from work. However, with new technology and new reasons to stay inside, it makes it hard to step away from your desk and give your brain a chance to recharge. As a team lead, this should scare you.
Spending at least 30 minutes a day outside has been linked to increases in productivity (that should make your boss happy!) and improvements in mental health (this will make you happy!). So, let's start encouraging our coworkers, and ourselves, to get outside and enjoy what the great outdoors has to offer!
A great way to encourage them to go outside on their time off is to gift them products for outdoor activities, like the products below: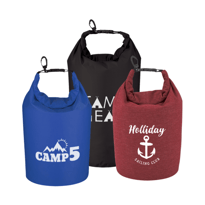 Dry Bags
This multi-use bag is perfect for any use. Fishers can use it to hold their catch in water, campers can use them to prevent the elements from getting to their food and hikers can use them to prevent their devices from getting wet or dirty. A perfect asset for any outdoor adventures!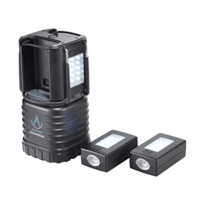 High Sierra® 66 LED 3 in 1 Camping Lantern
This product is great for those family camping trips! The LED lights are perfect when there are no city lights around. The detachable mini flashlights can also be used for when you or your kids need to separate from the group for a little bit. What can I say? Its the perfect family camping tool!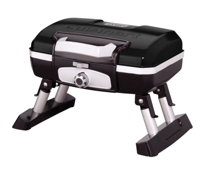 Cuisinart® Petite Gourmet Portable Gas Grill
A very high-end gift but a useful one! This easy-to-carry grill is a great asset for any overnight camping trip or even a day at the park. Who would say no to a perfectly grilled meal while enjoying the people and environment around you?
Are you planning an outdoor ? Request a meeting and let us send you a presentation with more outdoor gear!