At virtually every event, and in virtually every company store, you'll see the same tired branded products recycled and reused.
Stress balls? Pens? Mouse pads? Embroidered polos and silk-screened t-shirts? They're a dime a dozen. And they don't do much to distinguish your business.
There are literally hundreds, if not thousands, of other options available that will lift you above the noise—if you know where to look. If you're willing to stray off the well-beaten path, you'll be rewarded with products that set you apart from the competition and make a statement about your creativity and innovation.
Even if you want to stick with tried-and-true products, a unique application or approach—say, custom shapes, colors, designs, or patterns—can do wonders for your brand. Something your team can be proud of. Something passersby will notice and think "Wow, that's cool!"
Custom Apparel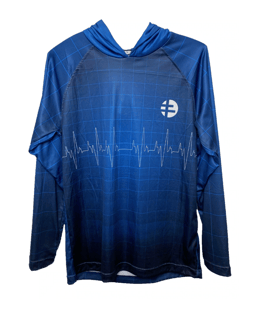 Let's start with branded apparel. After all, there's no better (or cheaper) way to advertise than to put your logo on a cool looking shirt that people are happy to wear as part of their casual wardrobe.
But creative alternatives can turn a boring shirt into something more. For instance, a simple zipper pull can be customized to match your corporate PMS color or incorporate your logo. Or a custom hang tag or neck tag featuring your logo or service mark, giving it a retail feel that no other company has.
For higher-end products, a fully customized bomber jacket with a branded liner makes a truly unique gift. Even mainstream products like baseball caps can be modified with different colors and patterns to reflect your corporate image.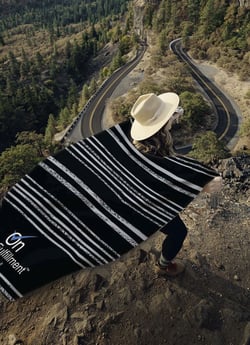 Custom Promotional Items
Creative products are the best way to break from the pack. By offering something no one else has can really elevate your brand above the fray.
For instance, custom socks. Once an outlier, branded socks with crazy patterns and colors are rapidly becoming one of the most popular products for corporate marketing. It seems others are catching on.
Custom branded blankets offer a blank canvas that lets you express yourself with a unique pattern that will catch peoples' attention at picnics or festivals.
Branded sunglasses are another great idea, especially in the spring and summer. Sunglasses are one of those items people don't realize they need until they emerge from a dark expo hall into the sunlight. Customize them to match your corporate color or incorporate the pattern of an upcoming campaign.
There are hundreds of other examples of unique products that can set your company apart. If you don't have the time or resources to come up with ideas, let us help!