Before the pandemic, the giveaways that we saw were more of the same products. Different pens, stress balls, straws, and more stuff that people who received them would likely use once or not at all. Products that serve little to no use end up getting tossed and thrown into landfill (unless they are an eco-friendly product of course).
Now that we are out of the pandemic and back to events, it is time we start rethink and revamping what we give to potential customers. What you gift to attendees can be what brings you their business, and if your giveaway is the same as every other exhibitor giveaway at the event, you won't stand out when they leave the event.
As the seasons change, you can tailor your giveaways to what attendees will need to use or would find fun and unique. Here are some cool ideas that are different and guaranteed to be used after they leave the expo: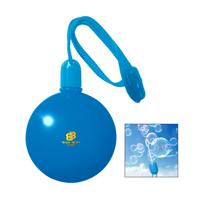 Bubbles
Bring out the inner child of your booth visitors with some branded bubbles! It is a product that brings a smile to peoples faces which causes them to remember the moment. Best part, if they do not use it, their kids will definitely use it!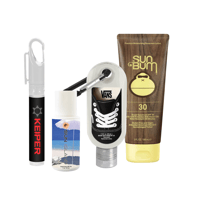 SPF / sunscreen
With warmer weather comes a higher UV index. Make sure everyone stays protected from the sun by giving them some sunscreen! Branded sunscreen can fit perfectly in a purse or can be clipped onto your company backpack making it season friendly product for everyone.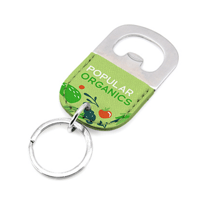 Custom Keychain Bottle Opener
This is a product that you know conference attendees will use and gives you enough creative decoration space to show off your branding! The vegan leather decoration space gives it a high-quality look while also being a budget friendly product.
Contact Us for more options on giveaways this summer!