Did you know that roughly 80% of the items currently buried in landfills could have been recycled? In fact, over 11 million tons of recyclable clothing, shoes, and textiles make their way into landfills each and every year.
One of the questions we routinely get from clients is, can we help them recycle old items. The answer is to that question is YES!
Over the years, we have taken promotional and gift items and donated them to a wide variety of different organizations. We're talking about hundreds of thousands of dollars' worth of old logo'd and obsolete products.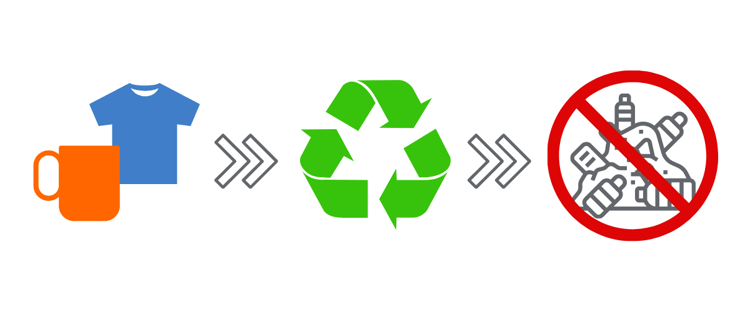 These donated products end up going to schools, shelters, farmers in need and more. Some are even shipped to causes located outside of the country.
Backpacks and office supplies, for instance, are among the most useful items that can be recycled. We regularly partner with groups who work with underserved communities where your old backpacks, notepads, pens are put together into a kit for a child to take to school.
As another example, cups and mugs can help families in need furnish their home or trailer in farm communities.
Socks are always needed at places like homeless or women's shelters. Likewise, warm sweatshirts or jackets are an absolute treasure. In fact, for most of these organizations, just about any clothing item is welcome.
So, if you find yourself with leftover, unused promotional products from your last campaign, don't throw them away! We'd be more than happy to collect and distribute them to a worthy cause on your behalf.
Best of all, it's a service we provide absolutely free of charge, so everyone wins.
Contact us today and let's arrange for your old promo products to be put to good use once again!