This is the fourth installment of our "product fulfillment vs. marketing fulfillment" blog series. If you're new to this topic and need some background, we recommend you read the previous entries, starting with "Product Fulfillment vs. Marketing Fulfillment: What Do You Need?" followed by "Product Fulfillment vs. Marketing Fulfillment: Which is Best for Receiving?" and "Product Fulfillment vs. Marketing Fulfillment: Which is Best for Pick & Pack."
Today, we're looking at which approach offers the best support and flexibility options.
Defining "Support and Flexibility"
In our previous blog installments, we've discussed specific and definable services that contribute to the overall fulfillment process: receiving; pick-and-pack; storage. In this entry, we will discuss somewhat less tangible but no less important deliverables: support and flexibility. The definition of support can vary depending on the reader's experience; it might mean technical assistance or leading-edge technology such as robotics that streamline operations while reducing or even eliminating human error.
For the purposes of this blog, we will define "support" as the availability of trained staff to help isolate, troubleshoot, and resolve unpredictable or unanticipated problems should they arise. Anyone who has ever run a marketing or fulfillment campaign knows to expect the unexpected. It might never be needed, but when it is, the right level of support is critical in these situations.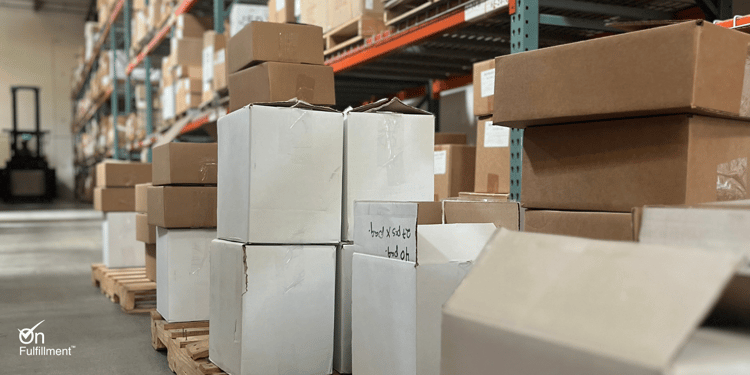 "Flexibility" is equally difficult to define with respect to fulfillment. It's a matter of degrees, ranging from having a large menu of options to choose from when building your campaign to changing direction at the last minute in response to rapidly changing market conditions. For this blog, we will define flexibility as the ability and willingness to make requested changes (if humanly possible) without dramatically impacting the original schedule. As with support, you may never need this level of flexibility—and let's hope you don't—but in the rare event it is needed, it's comforting to know it's available.
What's the Difference Between Product and Marketing Fulfillment?
As discussed in the first installment of this series, product fulfillment focuses on the act of delivering products to recipients regardless of the purpose behind the effort while marketing fulfillment delivers materials in support of marketing activities such as lead generation, sales, and relationship building.
To simplify, product fulfillment vendors simply follow directions, sending materials provided by the customer to addresses also provided by the customer. They provide no quality assurance or other value-added services; they are merely a cost-effective way to get materials into targets' hands.
Marketing fulfillment vendors, on the other hand, offer more comprehensive services designed to support the overarching goals of generating leads and increasing sales, acting as a virtual extension of the marketing organization. They charge a premium for these services, and for organizations that don't have the staff or expertise required to execute such a campaign on their own, the extra cost is worth it.
If additional background is required, please read the other installments of this series which are linked above. In the meantime, let's look at how these differences apply to support and flexibility.
Support and Flexibility with a Product Fulfillment Vendor
In all honesty, of all the blogs in this series, this support and flexibility installment will probably make the most compelling case for working with a marketing fulfillment vendor—if you foresee a potential need for these services. The level of confidence you have in the solidity of your campaign plan, materials, and addresses will ultimately determine which direction you should go.
Product fulfillment vendors are not optimized for making adjustments on the fly, nor are they motivated to troubleshoot problems or glitches that can be traced back to the customer. Obviously they will be quick to fix issues that exist on their side of the process, but generally speaking, they price their services based on the assumption that what you contract them for is what you want, with no deviations.
That means that they cannot accept any changes once the order is placed. If you need to modify the materials, upgrade the packaging, update the mailing lists, or make any other substantial changes to the agreed-upon services, it will not only delay the campaign, it will also cost a considerable amount of money to accommodate those requests.
Likewise, requests to expedite certain deliveries will likely not be granted. The process is designed for maximum efficiency, which means everything gets packed, addressed, and sent at the same time as part of a single operation. Any deviation from that blueprint can disrupt the entire project, which results in additional delays and costs.
Communication is also an issue. Product fulfillment vendors are designed to complete a project quickly, precisely as it is spelled out in the contract; if problems should occur at the vendor's facility due to an oversight or other failure on the part of customer, it may not be communicated in a timely fashion. Since there are no dedicated customer service representatives, there is no one onsite to represent the customer and keep them apprised of progress—or lack thereof—of their project.
If you are confident that your campaign is set in stone, the materials you're sending are right, and the addresses won't change, then a product marketing vendor will probably work just fine. As mentioned, it's a more cost-effective approach, especially for organizations with plenty of resources that can identify and course-correct potential problems before they ever get to the fulfillment vendor. Just be sure to read the service level agreement that you sign with your product fulfillment partner; this will help you understand precisely what level of support they will—and more importantly won't—provide in an emergency. If you're comfortable with that, then proceed.
Support and Flexibility with a Marketing Fulfillment Vendor
Support and flexibility are completely different when working with a marketing fulfillment vendor. First and foremost, each customer is provided with a dedicated customer service representative to act as your eyes and ears at the facility, keeping you informed about how the project is doing.
In fact, constant communication is perhaps the most critical difference between product and marketing fulfillment vendors. The CSR is your advocate, running interference and ensuring each step of the operation is completed on time. If any issues are encountered, your CSR will alert you immediately and let you know your options so you can keep the project on track. For more serious problems, your CSR will assess the situation and brainstorm solutions with you, communicating the impact of each approach and allowing you to make the final decision to ensure the operation remains on schedule—or at least as close as possible.
Marketing fulfillment vendors also understand that changes come with the territory, and they are prepared to accommodate reasonable requests if they are humanly possible to achieve. In fact, flexibility is built into the process; since marketing fulfillment vendors also typically manage your supply chain, they are in the best possible position to react to changes in contents, packaging, and shipping. Should you need to expedite some or even all of the mailings, as the owner of the entire operation—from material procurement through delivery—the marketing fulfillment provider is in a position to selectively accelerate aspects of the process to satisfy new or last-minute requests.
That level of support doesn't end when the product ships. For critical shipments destined for scheduled events or training sessions—where a late delivery can be catastrophic—a marketing fulfillment vendor will literally follow the packages to their destination until they are delivered. If necessary, the vendor will even drive the shipments themselves to the venue if shippers can't guarantee on-time delivery—including weekends.
As mentioned earlier, these services come at a cost—particularly when weighed against a product fulfillment vendor. However, when considering the options, it's important to factor in the unanticipated costs of unpredictable problems to make a true apples-to-apples comparison. Ultimately it comes down to whether you are willing to pay a premium for services you may never need. It's like insurance; you can roll the dice and hope you don't need it, or you can pay the higher price for something that is essentially priceless: peace of mind.
Making the Right Choice for Your Organization
Obviously, no one can predict the future. But if having a safety net in place to help you overcome possible—but potentially disastrous—turn of events, the choice seems obvious.
OnFulfillment would be happy to discuss the support and flexibility services it offers and help you decide which approach is best for you and your organization. Just click below to request a demo.