Many of our training clients are shifting more and more of their printed courseware to an "eBook" format. Delivering courseware in an electronic format allows information to be shared more easily, can be less expensive than print, and removes the issue of wasting printed materials that are obsolete.
The MASIE Center, leading research firm focused on workplace learning, recently completed a survey of 445 learning professionals regarding their use and interest in using eBooks for workplace learning. The results were very interesting.
1. Perceptions of what an eBook actually is vary widely.
More than 30% of the survey respondents are simply referring to any PDF of a document as an eBook, either an exact duplicate of content they print or possibly a custom version of that document. Nearly 40% are referring to a document used on a tablet or e-reader device - such as an iPad, Kindle or Nook.
One of the issues we see here is that assuming your clients and students have access to a particular device can be problematic. You need to have an eBook option that will work on any device at any time.
While a PDF does fit the "any device" requirement, it can be almost impossible to track and provide proper security for a PDF. A PDF can be easily shared and even altered, quickly removing your content from the realm of your control.
2. Interest in eBook usage is high.
In the survey results, 37% have strong interest in using eBooks and 32% have moderate interest. Only 7% said they had no interest.
We definitely agree with this because we see anecdotal evidence of this daily as new and existing clients are contacting us looking for ways to leverage electronic delivery of their courseware to save time and cut costs. This only makes sense because more and more courses are delivered virtually - either instructor-led or on-demand - and printing and shipping courseware may not work for a distributed classroom where each student is at a separate location.
3. The reasons for switching all or a portion of courseware to eBooks vary widely.
Of the survey respondents, about 65% said they need to save costs associated with printing. A full 71% cite a need to link to other material, and 62% said a need to make the courseware interactive is important. Keeping materials current by issuing updates was noted by 64% of the survey participants.
All of these are great reasons to delivery courseware in eBook format, but its important to be sure that the format you select actually supports your requirements. If it is difficult to keep the content updated, or you have to update your printed content and your ebook content in two different places than you might not save time or money as expected. And if you have to convert your content into a proprietary 'e-book' format, you might lose the interactivity or links that you've built into the document.
4. The applications for eBook use are broad.
All the respondents agreed that eBooks could be applied to a variety of uses. Using eBooks in technical, leadership, compliance, and sales training, as well as onboarding were all noted. And they can envision a variety of ways in which ebooks could support learning before, during and after a training course
5. eBook usage is at an early stage.
Almost 34% of the respondents are not yet using eBooks for learning, and only 12% are satisfied with their eBook usage. There is clearly a large opportunity for organizations to add eBooks into their training businesses, to save costs and to improve efficiencies.
The MASIE Center came to the conclusion that eBooks have an opportunity to truly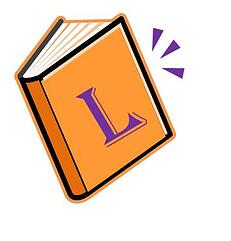 develop into what they are calling an "L-Book" or a learning book. The survey concluded that they could imagine features such as:
"Embed assessment, social collaboration, simulation, performance support and external links
Increased corporate control over an eBook, with updated security and real-time ability to change/alter content
Linkages between eBooks and LMS,LCMS and other learning systems
Opportunity to personalize an eBook based on performance reviews, changing roles or systems"
We love this list because OnSecure already hits several of these features dead-on. Most notably, OnSecure offers the ability to have control over your 'ebooks' - with security, tracking, ability to publish new content remotely and the ability to wipe the content completely. OnSecure also allows you to embed links as needed to any other content, such as an assessment or an external link.
Stay tuned because several other of these features are coming soon! Learn more about OnSecure vs. eBooks.