For our training clients, ebooks are now an absolute must in this current work-from-home environment. But beyond the necessity of our current situation, the pivot to virtual classrooms and ebooks can have a long term positive impact on your training business.
For example, ebooks allow information to be shared more easily and encourage collaboration. They can be considerably less expensive than printed courseware. And ebooks remove the issue of wasting printed materials that are obsolete.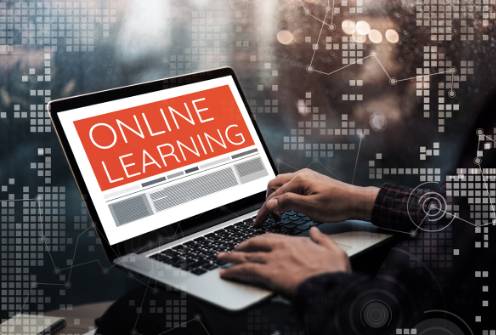 Here are a few things to keep in mind when you are considering how best to transform your printed courseware into an electronic version to support your online technical customer training, as well as your leadership and compliance training and employee onboarding.
It has to be easy
Your primary concern when selecting an ebook format should be finding a solution that is easy for both your students to use and for you to administer. Some must-have administrative functionality includes:
The ability to upload your class roster for quick send with the ability to add to, delete or change the roster before class start
Visibility into which students have not yet accessed the courseware before your class starts
Integrated reminder emails that can be configured to be sent at specific intervals, such as 72 or 24 hours before class start, to all students
The option of allowing students to order a hard copy to be delivered directly to the student at the mailing address of their choice – whether that is to the office or direct to their home
For your students, you should look for an easy-to-use solution that offers:
Quick access on PCs and Macs, as well as on tablets and mobile with Android and iOS apps, and the ability to sync across all devices
A download option making content available when your student is offline
The ability to search, highlight, add notes, share, print, copy, paste
Functionality to create collaborative student groups and share notes
It's gotta be accessible
Your ebook format also matters. Many training teams assume that the right solution is to create a document specifically to be used on a tablet or e-reader device - such as a Kindle or Nook.
The primary issue we see with these formats is accessibility. Providing an ebook in a particular format that is suitable only for a particular device--such as a Mobi file used on a Kindle device--will lead to a situation where not all students are able to access and use the provided courseware. So, you need to have an ebook option that will work on any device at any time.
The ideal solutions will provide full support for both PDF and EPUB 2.0 & 3.0 document formats for universal access. Keep in mind, however, that PDF formats delivered via email then open you up to another issue—security.
It must be secure
Many Education Services teams assume that moving printed courseware into an ebook is as easy as converting your document to a PDF file and sending it out to students via email. This may help solve the issue of accessibility, but now you've created a security issue.
Your team has invested heavily to create valuable courseware for your customers and partners. Training materials in PDF format that are delivered via email or ftp can be easily printed, shared via email, or posted to social media and other websites for public consumption.
You can imagine how frustrating it would be to a course attendee who just paid to attend your technical training class to find the same training materials posted for free online. And how frustrating this situation would be to your team, who spent countless hours developing a great training course and the accompanying materials and lab exercises.
So you also need to find a solution that has strong digital rights management (DRM) protection to protect your intellectual property.
We're here to help
Finding the right ebook solution for your online training can be tricky. You need to find a solution that is both easy and accessible to all students while still protecting your proprietary training courseware from being shared or edited without your consent.
We invite you to learn more about OnSecure, our ebook solution. Used by leading training teams at high tech companies like Palo Alto Networks, Hewlett Packard Enterprises, Nutanix, and Juniper Networks, OnSecure was purpose-built to support online learning programs.
If you are working right now to move all of your previously scheduled in-person training to virtual classroom delivery, we're here to help. The OnFulfillment team is both working from home and with limited staff in our print & fulfillment centers to support all of our customers.
Contact us to learn how we can help with projects and campaigns to keep you engaged with your customers and employees, conduct online training, or support virtual events.