The events of the last several weeks have left event marketing teams totally gobsmacked. Events that you've spent hundreds or thousands of hours preparing for have been canceled or postponed. Or you are now scrambling to deliver a stellar event virtually - all while working from home!
We don't need to tell you that trade shows, conferences, and events enable you to get face time with prospects and customers to build personal relationships. But since we all have no choice but to pivot to virtual events and online meetings for the foreseeable future, using a strategy that includes SWAG and direct mail can be a way to both standout and humanize your customer engagement.
As always, we receive tons of great ideas and inspiration from the brilliant marketers who are OnFulfillment customers. Here are a few that stand out from the past several weeks.
Got Hand Sanitizer?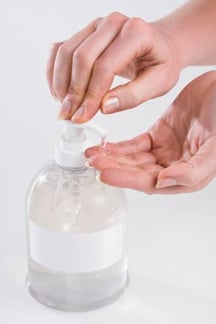 As everyone knows, hand sanitizer is completely sold out online and in most retail stores. As event marketers know, branded hand sanitizer has been quite a popular give away in the last few years. If you have some in inventory, now is the perfect time to send a bottle to your most valued customers. We may also be able to help you source this giveaway—we've done so recently for a few of our customers!
Include a personal note checking in on your customer's status and offering your help with anything they may need, and then include some collateral or a printed ebook. Since your customers have most likely also implemented a 'work from home' policy make sure you reach out first to confirm mailing addresses.
Ensure Customer Comfort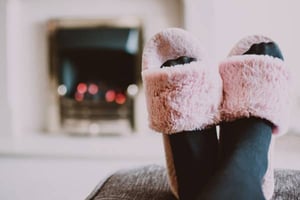 Your customers are most likely now working remotely and they may also be homeschooling their kiddos. You probably can't send them the bottle of wine they may really want, but you can offer them some small comforts.
One of our customers is reaching out to key clients with a branded pair of comfy slippers to wear as they work from home. Another is sending a great branded YETI coffee mug along with gourmet coffee beans to ensure they can still "meet" their clients for coffee. Or how about sending your customers a webcam cover so colleagues don't know that they're working in their PJs?
Offering a bit of comfort in trying times will be remembered long term. Again, make sure to confirm current mailing addresses to enable the success of these types of programs. You don't want to send packages to an empty office.
Offer a Virtual Demo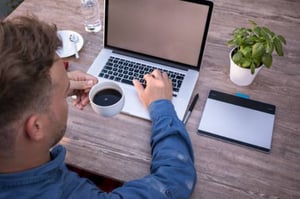 Do you have the full registration list of a sponsored event that has been canceled? Were you planning to hold one on one meetings with top target accounts at a now-canceled show?
One of our customers is reaching out to their list of confirmed meetings, as well as other top targets, to let them know they'd still like to give them a bit of the trade show experience.
If the prospect takes a meeting with the sales team, they are offering a gift card to a branded website, where the client can choose a promotional item to be shipped to them at their office or at home. The customer provides shipping address as they order so you'll be sure their item reaches them if they are working remotely! When we fulfill the promotional item, we'll also include print collateral - like case studies, printed eBooks, or product briefs - in the package with the selected item.
Another customer has a full registration list so is they are re-purposing the giveaways from the canceled show. With confirmed home addresses, we're shipping the giveaways along with a note and an extra bonus gift to use while working remotely in their home office (or from their dining room table).
Pivoting to Virtual Events?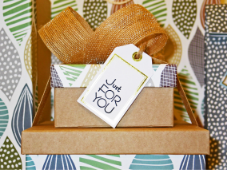 In addition to these specific ideas from our customers, if you're pivoting to a virtual event you can still create community and fun with promotional giveaways that can be used during the event. Branded earbuds to use while streaming your online sessions, coffee mugs to use during a virtual 'birds of a feather' coffee break, or a company store gift code to allow each attendee to choose their own swag are all ideas that can help bring your virtual event to life.
To all of our fellow event marketers, please let us know how we can make your life just a little bit easier in the days and weeks to come. Don't hesitate to contact us to see how we can help you implement even your wildest customer engagement idea.