Dear Marketing,
We just wasted 45 minutes scouring the company's site and Intranet site, looking for the sales brochure on our latest launch. It was agonizing. This is happening all the time now, so we had to address it.
We're on the verge of losing a huge prospect we've been courting for weeks. All because we can't get our hands on the materials we've been promising them. For the love of God, please help!
For the sake of all of us in Sales, we're begging you to find a better way to get us our sales materials. We need to have 24/7 access, regardless of where we are.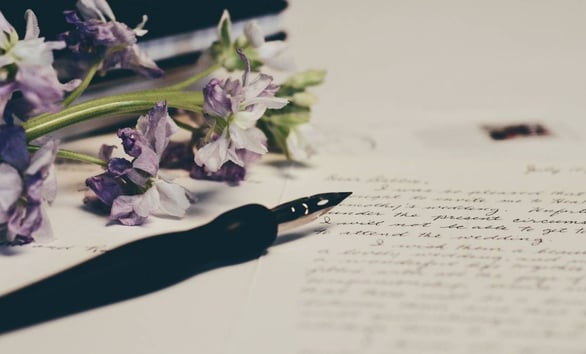 We know you've never been in Sales, and none of us has ever been in Marketing. But we're trained to act swiftly and must meet monthly projections. We're bred to follow up leads with due haste. We're programmed to provide prospects with any-and-all information that will help us seal the deal. ASAP is not soon enough.
We depend on you for this support. You may be intimate with all of the documents and logos and so on, but we're totally removed from that. Content development? Production schedules? Just not on our radar. Might as well be speaking Greek. We rely on you to create all the digital materials we need to keep Sales humming.
The massive headache that occurs when we go to find the correct marketing materials is no joke. It's killing us.
Our top three competitors have amazing marketing portals. I know because my brother-in-law sells for #1. He gave me a little test drive, and it was awesome. Everything he needs to get his hands on to build business and close deals is on this portal – brochures, data sheets, sales sheets, logos, photos, videos, even product demos.
We need this kind of online library.
When we can't intuitively find the right documents on our own, we waste time searching for and looking at existing content. We recreate documents when we get frustrated enough, and when this happens, who knows if this information is accurate or even current?
Check out this post, called 9 Top Productivity Busters, which puts lost information as #3 on the list. We desperately need a marketing asset management system for our digital assets. We don't want to be the Lost Boys anymore!
We have to have easy, intuitive search capabilities to help us browse all of our marketing and corporate assets. There's just no time in our day to figure out on our own which document or logo is the correct one. There must be a portal that also shows previews of each item – that seems like a no brainer. This will save a ton of time.
Sorry if this sounds so critical; it's really a desperate plea for help. We'll do a much better job in Sales if we can find all of the supporting documents that we need swiftly and easily. Happy to meet with your team to discuss. Maybe we can talk about a "perfect world" scenario.
Here's to a powerful marketing portal sometime soon.
Best regards,
Your Sales Team