OnFulfillment has moved to new offices after 12 years on Filbert Street in Newark. The move is reflective of the constant changes at OnFulfillment and the world. Twelve years ago, we were 10%office and 90% warehouse, print and fulfillment. We are now 40% office and 60% warehouse. We are still in the same business we have been in for 18 years, we deliver and manage content for companies. It has just moved more and more to digital.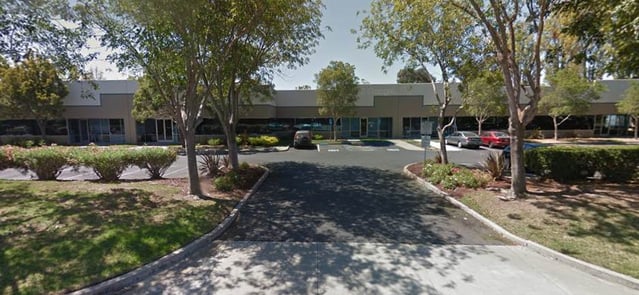 We still have over 50,000 sq. ft. of warehouse space in the San Francisco Bay Area. However, 50% of our business is now done globally through 12 locations around the world. This will also change quickly as we deliver more digital content and less printed content. More and more of our clients' content will move to the cloud (we use MicroSoft's Azure).
We used to be asked:
How big is your fulfillment facility?
How many rack locations?
Do you have a web interface to order from?
Do you have your own trucks?
Now we are asked if our software is responsive, frictionless and supports single sign on.
Do you use Restful APIs?
Tell me about security protocol.
What about DAM, MAM and DRM?
Can you integrate with LMS Systems, ERPs and CRMs?
The answer is yes to all of the above.
"It's not the survival of the fittest, It's the survival of the most adaptable."
If your current, printer, fulfillment house, promo provider, and/or DAM provider can't provide you with all these services from a single website they are already years behind what you are going to need.
Our newest web portal software release includes:
Modern responsive design and functionality
Support for Single Sign On
Real-time Inventory Tracking
Rewards Points and MDF
Role Type Access
Min/Max Order Volumes
Real-Time Freight Quotes
Multiple Payment Options
Integrated Globally
Print
Promo
Tradeshow Support
Assembly
Real-time Reporting
APIs to CRM
And this is all supported by world class customer service 24 by 7.
"Uber, the world's largest taxi company, owns no vehicles. Facebook, the world's most popular media owner, creates no content. Alibaba, the most valuable retailer, has no inventory. And Airbnb, the world's largest accommodation provider, owns no real estate. Something interesting is happening." - Tom Goodwin, TechCrunch
If you need a single solution to manage all of your physical and digital content, contact us for a demo.