Shipping and fulfillment. Sounds straightforward. Package the product, apply a label, and send it off. Simple, right?
As a marketing, training or human resources professional who's been asked to perform this task dozens of times, you know better. This seemingly simple process—arguably the most critical component of the supply chain—can actually be quite challenging and costly, especially when scores, if not hundreds, of recipients are involved.
Fortunately, there are businesses that specialize in shipping and fulfillment. They've reduced the process to an efficient and practical science. Best of all, hiring these experts to assist with your shipping and fulfillment needs is much easier and more affordable than you might think.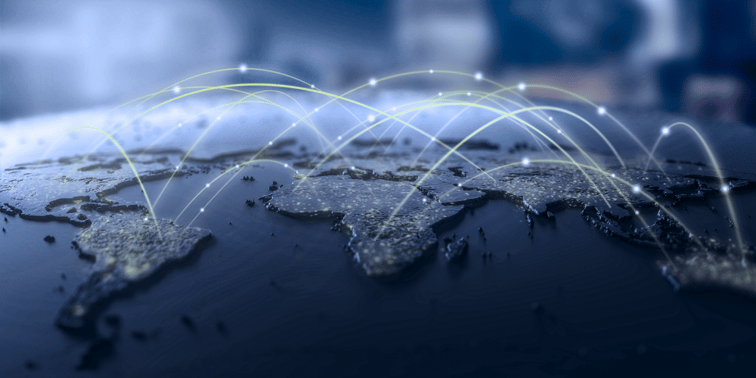 Doing Business Domestically
If you've recently had to ship anything domestically using one of the more popular shipping vendors—services like UPS and FedEx, for instance—you probably noticed prices have increased considerably, especially for residential deliveries. With the current state of inflation and the cost of gasoline, some price increase is to be expected. But in the wake of the COVID-19 pandemic and the corresponding rise in at-home deliveries, these carriers—recognizing an opportunity to extract even more from their customers—have added a surcharge of $4 to $7 on each package just to deliver to a residence.
There are alternatives; the U.S. Postal Service, for example, offers a more affordable option. However, with the USPS, you lose the benefit of package tracking—a sacrifice most businesses aren't willing to make.
International Transactions Add Complexity
If shipping domestically is challenging, shipping to individuals or businesses outside the U.S. (or outside your home country, wherever that may be) adds a whole new level of complexity to the fulfillment process. That's because every country has its own unique set of rules and paperwork requirements, not to mention international taxes and customs fees to worry about. Not only does this add considerable expense, it means you need to learn and understand the regulations of every country in which you do business. And then there are the issues posed by varying delivery times.
Clearly, shipping internationally demands a highly strategic and clinical approach. And that requires time, money and resources—three things many companies don't have in abundance.
Overcoming Your Fulfillment and Shipping Challenges
Fortunately, there is a simple—and cost effective—solution. Experienced fulfillment vendors are available who can share their expertise to help you find the most efficient and effective way to get your items into customers' hands, no matter where they reside.
Fulfillment vendors have expertise in shipping not only domestically, but also directly to and from other countries. They understand the obstacles and hurdles you are facing, and they are well equipped to help you navigate those difficult and treacherous waters. They also have relationships with fulfillment and shipping providers around the globe, helping you avoid the customs and VAT challenges that delay shipments originating in your home country.
For instance, assume you need to ship a large quantity of materials to countries within the EU. If you could produce, ship and deliver those items within the EU itself, you would eliminate customs challenges, VAT issues and shipping delays, saving you considerable time and money. An experienced and well-connected fulfillment vendor allows you to do that.
A Simple Solution
Whether you're shipping gifts to prospective clients, new-hire packages to employees, or products to new customers, you need to look at the process holistically—from order placement and the items themselves to packaging options ship-from locations. Each of these steps add cost and potential delays.
To reduce expenses and eliminate fulfillment headaches, partner with a vendor that offers the shipping experience you need to streamline and simplify the overall campaign.
OnFulfillment is such a partner. Over the past two decades, we have shipped millions of packages to corporations and residences all over the world. We can help you, too, with everything from gathering the correct shipping information to choosing the right products. We can assist with packaging, selecting a global network as needed, and pushing the packages through to delivery.
We also have warehouse facilities in strategic locations around the globe, letting you ship "locally" to save time and money.
Take advantage of our expertise to make your fulfillment and shipping process as efficient and cost-effective as possible. To arrange a meeting and learn more about what OnFulfillment can do for you, just complete this form and we'll be in touch.