Promotional product fulfillment seems fairly straightforward—it's the process of managing the distribution of promotional products or branded merchandise for the purpose of increasing corporate visibility. It helps businesses effectively distribute their branded merchandise to target audiences, enhance brand visibility, and create a lasting impression.
These promotional products can be virtually anything—a pen, a polo shirt, a backpack—imprinted with your company's logo, wordmark and/or marketing message, distributed to prospects and existing customers as part of marketing, advertising or retention campaigns.
Dig a little deeper, though, and you'll discover that any comprehensive promotional product fulfillment program is actually composed of multiple tasks. While these actions may not be particularly complicated, they are each essential to the overall success of the program. They are also incredibly time consuming, which is why many businesses outsource these responsibilities to a specialized provider. This not only allows them to remain focused on their core competencies, it also ensures efficient and professional handling of their promotional product distribution.
In this blog, we'll explore the various elements of successful promotional product fulfillment, describing each in detail and how they contribute to the overall effort. When executed properly, your company will benefit from increased brand awareness and leave a positive lasting impression.

Promotional Product Fulfillment: The Stages
Successful promotional product fulfillment typically involves the following six steps:
Inventory management: The sourcing, purchasing and storage of branded promotional items, whether in a warehouse or a fulfillment center.
Order processing: When an order is placed for a promotional product, the fulfillment provider must review it, verify the various details and ensure sufficient stock is available.
Product procurement and customization: Higher-end promotional items are typically produced on an as-needed basis. If the ordered item has not yet been customized with your company logo, or if it requires a personalized message, the fulfillment provider must coordinate the printing, production or engraving process.
Packaging: Once the ordered items are ready, they must be packaged for delivery. This affords the opportunity to include additional branding material such as inserts, promotional flyers or catalogs to increase awareness.
Shipping and delivery: Packaged promotional products must be shipped to intended recipients, whether individuals, businesses or event organizers. This activity is managed by the fulfillment provider, who needs to coordinate with the appropriate shipping carriers and track the various shipments.
Tracking and reporting: Once orders are sent, the fulfillment provider will use tracking systems to monitor their progress and work with shippers to ensure timely delivery. The better providers will also offer reporting and analytics services to measure order fulfillment metrics such as inventory levels, order volume and shipping performance.
Now that we've defined the six steps in the promotional product fulfillment operation, let's take a more detailed look at each.
Inventory Management
Inventory management is crucial to the promotional product fulfillment process, ensuring that the right products are available in the right quantities at the right time. This helps businesses optimize their costs, improve customer satisfaction and maintain efficient operations.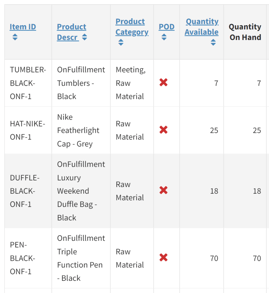 Successful inventory management is an exercise in cost control, helping businesses optimize their promotional product budget. It begins with effective demand forecasting: analyzing historical ordering and consumption patterns to maintain an adequate supply of products to satisfy demand without resorting to overstocking, which consumes capital and increases storage costs. The ability to maintain just the right level of inventory is a special skill that, when done right, avoids shortages and fulfillment delays while minimizing the risk of obsolete, outdated or unused materials becoming a financial burden.
Effective inventory management also allows vendors to offer greater order accuracy and provide highly accurate and realistic shipping timelines—critical for meeting deadlines and customer expectations. Tracking inventory levels in real-time reduces order errors, cancellations and substitutions, enhancing customer satisfaction.
Finally, inventory management lets businesses efficiently scale their promotional product fulfillment operations by helping them identify trends, plan growth and make informed decisions about increasing or expanding their inventory.
Order Processing
Order processing is closely linked to inventory management. When an order is processed, it triggers a corresponding deduction of products from the available inventory. When performed accurately, real-time order processing ensures that inventory levels are updated immediately, preventing overselling and avoiding backorders. Similarly, order processing offers valuable insights into order volumes, patterns and customer behavior, providing the analytical data businesses need to identify trends, optimize inventory levels, and make informed decisions about marketing strategies and future product offerings.
Order processing directly impacts many other aspects of promotional product fulfillment as well. For instance, efficient and automated order processing help businesses reduce manual errors, minimize processing time, and maximize productivity by allowing them to handle higher order volumes. Likewise, prompt and accurate order processing ensures customers get their products on time, enhancing the overall experience while creating a positive brand impression and increasing the likelihood of repeat business.
Effective order processing also fosters a greater sense of communication and transparency. Once an order is processed, businesses must communicate important information to their customers, including order confirmation, shipping details and tracking numbers. Clear and timely communication builds trust while keeping customers informed about the status of their orders. Shipments can also be tracked throughout the cycle, providing businesses and customers alike with visibility into how orders are progressing and allowing them to proactively address any issues that may arise. Such timely resolution of problems ensures customer satisfaction and ensures a positive brand image.
Product Procurement and Customization
Product procurement and customization are absolutely essential for successful promotional product fulfillment. They enable businesses to source high-quality products, create unique and relevant products that align with the corporate brand, and ensure compliance with standards and regulations. By managing these processes effectively, businesses enhance the impact of their promotional campaigns while achieving their marketing objectives.
Before you can customize products, you first need to find them. Product procurement involves finding reliable suppliers that offer high-quality promotional products at a competitive price. Negotiating with suppliers to obtain the best possible value for your promotional product budget is absolutely appropriate; it is critical to helping you control costs and maximize returns on your investments.
Once you've secured the products, customization adds value and reinforces brand recognition and recall while allowing you to create unique and relevant promotional products that resonate with your target audience. That's why it's important to work with a supplier who can offer customization services that ensure an accurate and consistent application of your branding elements across all promotional items. That consistency is critical; it helps strengthen brand recognition and creates a cohesive brand experience for recipients. The right customization vendor will respect your brand guidelines and work closely with you to ensure procurement and customization are in alignment.
Promotional customization should also align with your marketing objectives and overall campaign strategies to seamlessly integrate with your broader marketing efforts. The right vendor will work with you to understand your campaign's goals and help you find items that will most effectively communicate those messages to your target audience.
When selecting the right vendor to help with procurement and customization, it's important to conduct your own due diligence; you want your branded promotional items to meet accepted safety standards, legal requirements and ethical sourcing practices. Inquire about the vendor's quality control processes and compliance with industry standards and regulations. This will protect your brand by mitigating the risk of distributing subpar or non-compliant products.
Packaging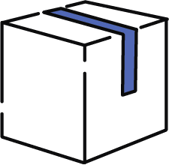 Packaging serves a number of critical purposes in the promotional product fulfillment process. It protects the product; it represents your brand and enhances perceived value; it differentiates you from the competition; it conveys important information and messaging; it optimizes shipping efficiency; and it ensures regulatory compliance. Clearly, the right packaging partner plays a pivotal role in any successful product fulfillment campaign.
Proper packaging safeguards items during transportation and handling, protecting them from potential damage such as scratches, dents or breakage to ensure they arrive in pristine condition. It also serves as a visual representation of your brand, providing the opportunity to create a positive impression and differentiate you from the competition through creative design, effective use of color, and informative and educational messaging. Don't miss the opportunity to use packaging as a canvas that will help your branded products stand out and create a memorable experience for the recipient.
Well-packaged promotional products can also create a sense of anticipation and excitement for the recipient. Packaging that is aesthetically pleasing enhances the perceived value of the items and makes recipients feel valued and appreciated. Even the unboxing experience can be a memorable event by including inserts, tissue or custom branded packing materials.
From a purely practical standpoint, packaging can also increase shipping efficiency and help you meet regulatory requirements. Good and responsible design optimizes the use of space, reducing shipping costs and environmental impact. Additionally, packaging that complies with relevant regulations such as labeling and product safety standards protects both the brand and the recipients from potential issues or liability.
Shipping & Delivery Services
Shipping and delivery services are essential to the promotional product fulfillment effort. Choosing a reliable vendor is critical to the success of your marketing campaigns and ensuring a positive customer experience.
It all begins with timely delivery. Getting your promotional products into the hands of recipients within the expected time frame is critical, particularly for time-sensitive campaigns or events. Even if delivery is not tied directly to a deadline or event, it can still have a negative impact on customer satisfaction if expectations are not met. Smooth and timely delivery contribute to more positive customer perceptions for your brand, bolstering customer loyalty and increasing the likelihood of repeat business or referrals.
Geographic reach is also important. Your marketing efforts aren't limited to a single country; you want to reach potential or existing customers around the world. The right partner can facilitate shipping services and manage logistics both domestically and internationally, helping you navigate the documentation, customs, and import/export regulations of different countries. These services should include tracking capabilities that allow you and your recipients to monitor the progress of your shipments, including current status and real-time location of the package during transit.
Fulfillment providers must be able to scale their shipping services to handle highly dynamic order volumes during peak seasons or promotional events. These services also include provisions for returns or exchanges, making the process simple and hassle-free.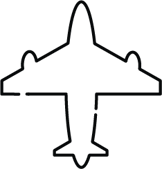 Last but not least, marketing fulfillment providers can help businesses like yours manage your shipping costs effectively by negotiating rates with carriers, leveraging economies of scale to keep costs down. By outsourcing these services, you can save time and resources by having a skilled partner manage you shipping operations, including packaging, labeling, and carrier relationships.
Tracking & Reporting
Tracking and reporting provide visibility, allow you to resolve issues proactively, enhance customer communication, facilitate performance evaluation, offer customer insights, optimize the supply chain, help with inventory management, and assist with cost analysis. By leveraging tracking and reporting data, you can enhance the fulfillment process, improve the customer experience, and make informed data-driven decisions about future campaigns.
For instance, tracking gives both you and your recipients visibility into how product shipments are progressing. Real-time updates tell you the location and status of your packages, enhancing transparency and helping you manage customer expectations. You can share tracking information, shipping notifications, estimated delivery dates and tracking numbers to ensure customers are well informed through every step of the process.
If any problems occur, tracking allows you to promptly isolate potential issues or delays in the delivery process and proactively share that information with the recipients. The timely resolution of issues helps you manage customer satisfaction by preventing, or at least mitigating, any negative experiences.
Tracking and reporting also provide valuable data for evaluating and analyzing the performance and efficiency of your promotional product fulfillment operations—everything from order processing and shipping speed to delivery accuracy. This information helps identify areas for improvement, such as bottlenecks and inefficiencies in the supply chain, helping you streamline processes and enhance overall operations. It also provides insight into customer behavior, revealing how recipients interact with your promotional campaigns—invaluable information you can use to tailor future marketing strategies.
Back in the warehouse, reports can be used to track inventory levels and monitor demand, helping you identify the most popular promotional products and adjust inventory levels accordingly. This same data can also be used for cost analysis and budgeting purposes, letting you evaluate shipping costs, identify cost-saving opportunities, and assess your overall fulfillment expenses.
Why You Should Have a Promotional Product Fulfillment Partner
Promotional product fulfillment is a complex and time-consuming process. As a result, many organizations—large and small—have decided that partnering with an experienced promotional product fulfillment company is the best solution for their team and their budget.
Such a partnership will not only save you time, money and resources, it allows you to leverage the expertise and efficiency of a professional organization that has all the right contacts and knows all the angles of promotional product fulfillment. They offer scalability and flexibility, save money with cost-effective strategies and economies of scale, expand your network, enhance the customer experience, and—most important—let you and your team focus on your core competencies.
OnFulfillment is just such a full-service partner. Unlike other vendors, we don't just help you place orders for your promotional products. We've spent decades perfecting our inventory management and reporting interface. We've also been shipping domestically and internationally for more than 20 years, so we know exactly what is needed to get your products where they need to go to in a timely manner without the regulatory hassles.
We are also a member of multiple promotional buying groups, putting us in a position to offer you the best possible pricing on virtually any products you may need. We have access to all the same items as other promotional distributors, with the added advantage of pairing our product procurement with our unique company store platform, including all the attendant services.
Thanks to our sophisticated reporting capabilities, we always know which of your products are selling and which are not, so we know what needs to be reordered and what should be dropped. With OnFulfillment, it's not about getting you to order more—it's about getting you to order what you need.
By highlighting these benefits, you can make a compelling case for partnering with OnFulfillment to provide all your promotional product fulfillment needs. Let us streamline your operations and improve your overall fulfillment efforts.
For more information, or to learn more about what OnFulfillment can do for your business, visit our contact us page and request a meeting.