Major holidays represent major sales opportunities for many etailers. Guess which holiday is right around the bunny trail? That's right, it's Easter.
If your company sells any product line that would make ideal Easter gifts, get your site ready now and start promoting.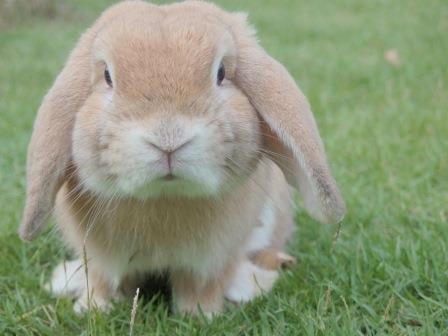 Easter holiday sales are huge. Is your ecommerce site ready to handle the onslaught of orders? As important, how are you promoting your products for the holiday, which is on March 27th?
According to the National Retail Federation (NRF), 80% of Americans are planning on celebrating Easter. In 2015, total Easter spending in the U.S. was $16.4 billion. The NRF shared interesting details about Easter shoppers, which should inform how etailers position their sales this coming holiday.
Younger Americans outspend their elders on Easter. Those between 25 and 34 spent the most in 2015 ($173 average spend per person). Those between 18 and 24 come close, with an average of $157. People between 55 and 64 only spent $117 per person, and Americans over 65 accounted for $103 per person.
19% of Americans surveyed do their Easter shopping online. Nearly 60% shop in discount stores, with the rest choosing to buy at department stores, or with local shops or specialty stores.
Candy is the #1 Easter holiday purchase (no one should be surprised!). Yes, 9 of 10 Americans go right for the holiday candy to fill those Easter baskets. Food for holiday meals came in at #2; gifts at #3; and holiday cards a strong #4 (48%).
Perhaps these statistics will help motivate you: a 2015 survey among Americans asked them how much they expected to spend on certain items for Easter. Respondents expected to spend an average of:
$21.89 on candy
$12.57 on greeting cards
$22.82 on decorations
$24.98 on flowers
$55.03 on clothing
$53.46 on food
If you're an e-retailer who offers products that are popular for Easter, it's time to get your site and your promotional plan in place. Here are just 8 ideas…
Design your email promotions so they stand out from the crowd. Include a lot of color as well as eye-catching imagery. Create a series of emails with different offerings – maybe free shipping for purchases made by a certain date in one email. Perhaps you can offer discounts on particular items for a limited time only in another.
Offer best-gift ideas. To cut down on shopper indecisiveness, suggest certain items for particular audience segments in your content promotions. For products you've offered in past Easter seasons, incorporate good feedback from customers who purchased them.
Make sure your site is "primed" for the holiday. Colorful Easter-themed content and promo teases should have a prominent place on your home page in the weeks leading up to the holiday.
Check your inventory now. Don't risk alienating shoppers by running out of popular products in the weeks leading up to the holiday. Make sure you can fulfill all orders as they're placed.
Keep in touch with your fulfillment partner. Communicate your promotional strategy with your fulfillment partner so they know when your key "pushes" will take place. They're the ones who will know if inventory levels are at a dangerous low. Ask your fulfillment partner about cut-off dates for order placement.
Pay attention to the shipping options you offer. Connect with your fulfillment partner to learn what the most common shipping options are. Find out if there have been any logistical issues in the past with certain options. Ask your fulfillment partner to advise you on the optimum shipping methods to ensure delivery in time for the holiday.
Make sure your site can handle holiday traffic. Test your server response time, come up with a backup plan in case your site crashes, and in general iron out any kinks with your site developers before the buying season is upon you.
Offer special deals for last-minute shoppers. Have enough inventory of certain popular products on hand that will appeal to all kinds of shoppers. Send emails out a week before Easter to promote them, and make sure you can deliver on time.
Take advantage of these weeks leading up to Easter to position your online store for maximum sales. Share your promotions in every channel in which your company is active, including the social channels. Whether you sell chocolate, Easter-themed decorations and housewares, or spring flowers, position your store as the online destination for those who celebrate.