Today's post is the final one in our series on Direct Mail Best Practices. Hopefully, you've been following along all these weeks! So far in this series, we've covered the list, the message, the creative, the Call to Action (CTA), the printing/mailing, and the integration. That brings us to a very important element that all marketers care about: the tracking.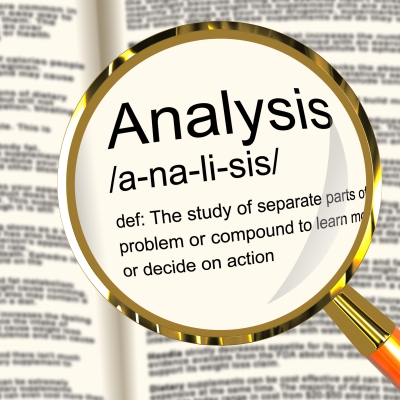 How can you be sure of the effectiveness of your direct mail campaign if there's no way to track it, once it gets dropped in the mail? In this post, we're going to cover three exciting ways to track and analyze the results of your print campaign.
1. Through the Post Office
Work with your direct mail service provider or the US Postal Service directly before you decide how to mail your printed pieces. By selecting your class of mail wisely – with the help of a mailing expert – marketers can take advantage of USPS barcode scanning systems as well as other tracking systems. Your mailing expert will help you determine how to set up your database as well, so that you can take advantage of the most advantageous postal service.
The post office offers several ancillary service endorsements that are quite handy for marketers. "Address service requested" is one that's especially helpful, as you get printed pieces returned to you if the recipient has a new address. Just be sure to clean up your database when these come back to you. Another one is "Change Service Requested," wherein the USPS provides you with new addresses or reasons why pieces cannot be delivered.
2. Use PURLs or QR Codes
Add one or both of these to your direct mailer so you can easily track responses. The PURL (Personalized URL) lets marketers know who clicked on these unique links. It's a chance for you to gather additional data from recipients as well; for example, you may want people to update their contact information once they click on their PURL. Similarly, a QR code added to your direct mail piece is a smart way to gauge the effectiveness of a campaign. Software can track how many people activated the code.
3. Campaign-Tracking Software
Did you know that there's software to help marketers track and analyze multi-channel campaigns? Whether you have the software at your company or your direct mail printer has it, just know that it's a powerful tool.
Web-based tracking and reporting tools can monitor each phase of your multi-channel campaign (print, email, web). Analytics can show you what pulled better. Was it the printed piece? An email? Something on the web? Plus, you can find out which particular piece of content used in each channel performed better.
Some software helps marketers track different things, mostly related to the online media being used, like the opening of an email, visits to landing pages and specific activities of site visitors.
Just know that your print marketing efforts are measurable, as long as you build campaigns with a tracking device such as a PURL or QR code, or by using special software. The USPS is a tremendous resource, too. As always, work with a direct mail printer who keeps current with these technologies. You'll benefit from this relationship – and your direct mail campaigns will be "built" to succeed.
Ask us how we can help you track the results of your next direct mail campaign. It would be our pleasure!
Image courtesy of Stuart Miles / FreeDigitalPhotos.net