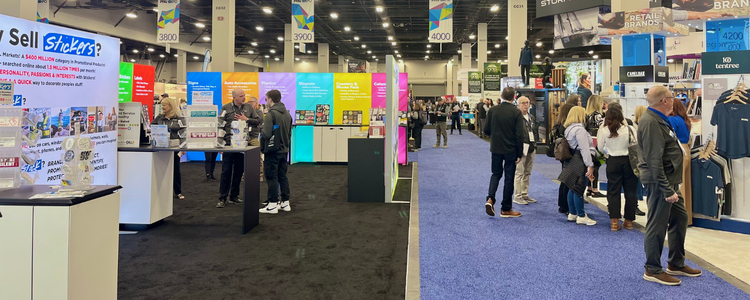 PPAI Expo 2023, held in early January in Las Vegas, attracted the country's biggest promotional product providers and distributors to showcase what's in store for the coming year—everything from new products and apparel to event material and order programs.
As with the previous few years, 2023 includes a host of uncertainties that will impact this year's buying habits. Post-pandemic behavior continues to influence decision making, forcing companies to be cautious about spending. Couple that with an increasingly fragile economy and it's clear that budgets will suffer.
In the shadow of these budgetary concerns, certain themes emerged at the expo that will drive activity through the rest of the year and beyond. We wanted to share these thoughts and discuss their short- and long-term ramifications.
Conscious Consumerism
In this era of social activism, it was apparent at the Expo that many companies—whether buying or selling—want to associate themselves with products that reflect their corporate values and support causes they themselves support. Purchasing products with a purpose adds value not only to the product, but to the buying experience itself. Toward that end, woman- and minority-owned businesses are promoting their ownership status as a selling point.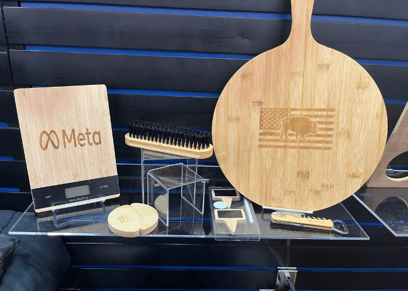 Charitable giving is also a trend. Many companies have announced that they will be donating a percentage of their profits to a favored cause. One exhibitor, for instance, gives a portion of all proceeds to Shelter to Soldier, a charity that turns rescue dogs into service dogs that get placed with veterans in need. Other vendors producing products such as water bottles or blankets have a policy that, for every item they sell, they will donate an identical item to an underprivileged group.
Eco-friendly products are becoming quite popular as well. One breakout session about the environmental impact of promotional items reported that approximately 50% of all domestic waste ends up in a landfill, while only 13% of global waste and 9% of plastic waste is recycled. As a result, more vendors are planning to start producing promotional products out of sustainable, recycled or biodegradable materials.
Bottom line: companies are willing pay more for products if there is a philanthropic or environmental benefit attached. That's one reason retail brands are favored over non-retail or lesser known brands—their charitable efforts are better publicized and therefore more well known. It's a lesson other companies need to learn.
Quality over Quantity
One message that came through loud and clear at this year's Expo: higher-quality giveaways reflect well on your company's reputation. Recipients not only equate a higher-end gift with better service, they also believe it means you care more about your customers.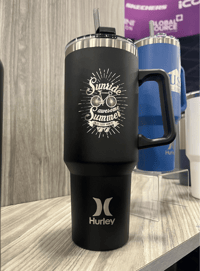 Cheap gifts—especially those with limited use—typically wind up in the landfill. That's because most people, unless they are employees, tend to not value or display items featuring a silkscreened logo they received from a one-off interaction at an event. It simply isn't memorable.
On the other hand, subtle but "fancier" branding methods like laser engraving or debossing can elevate the perceived value of a product simply by making it look higher-end.
It's common sense: higher-end designer products that are actually useful will stick with a customer longer than a cheap logo giveaway. If a prospect tosses your product after a couple days, or before they even leave the event, it was a waste of your money. Don't give them a reason to throw you away. If your budget supports it, push for more custom items that stand out and differentiate your business in the eyes of your target audience.
Retail Brands = Trust
Your customers are also consumers. So it's no surprise they prefer well-known retail brands over generic no-name brands. People are just more comfortable with, and trust the quality of, the brands they know.
These brand-name vendors recognize a good opportunity when they see one. That's why many of them—Hurley and Sketchers are just two recent examples—are entering the promotional industry.
Companies are increasingly willing to spend a little more on recognizable brand names because, as mentioned above, that association improves their reputation with current and prospective customers. A branded Nike shirt or Spyder jacket sends the message that your company is willing to spend time and money on both their employees and customers. That increases trust by implying that your company is not only well run, it's a vendor they should do business with.
Putting Observations into Practice
These are just a few of the observations we made during PPAI Expo 2023. By understanding trends impacting the industry, it's possible to gain an advantage over the competition and perhaps have a positive impact on your bottom line. But that requires putting these observations into practice.
OnFulfillment can help. If you'd like to hear more about our services and solutions, or if you have a specific question about promotional items, please schedule meeting by filling out our contact us form.