Like milk & cookies, like peanut butter and jelly, like green eggs & ham – somethings are just better together.
Combining your traditional print-on-demand Marketing Resource Center (MRC) with the capability to warehouse and fulfill the physical materials needed for events is a no brainer.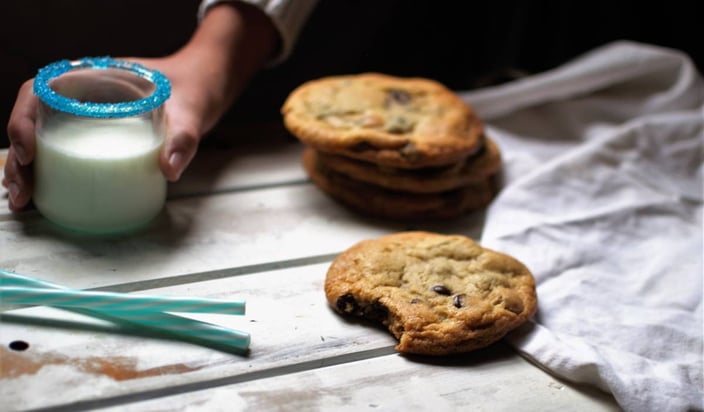 Photo by Fischer Twins on Unsplash
Your team's event managers or field marketers typically manage multiple events – trade shows, road shows, forums, customer meetings, seminars – all at the same time. Making sure that all event materials like printed pieces, booth materials, signage, and promotional items all get to Venue A, Venue B, and so on, can be overwhelming.
There's one way to make these logistical issues disappear: make sure your Marketing Resource Center can manage both your digital and physical marketing assets.
You already know that a Print On Demand (POD) marketing portal can make customizing and printing materials easy.
For example, let's say you're running an eight city roadshow and the program requires a series of printed materials to be used at each event location - brochures, posters, table top signs, name badges, and so on.
Your roadshow campaign can be designed in templates and stored online in your marketing portal. This is simply a matter of your graphic designer working closely with your marketing event team so they know what kinds of copy and images will need to be customized for different events. Your print-on-demand portal provider needs to be in this conversation as well.
Then your designers create templates with variable options for each printed piece needed for the campaign. These templates get uploaded to your portal. Now your team can access the portal and tailor the campaign materials so that they're appropriate for each event. Even if there are back-to-back events, your materials can be customized online as needed, and the jobs can be processed for print and delivery to each city from within the marketing portal.
But if your marketing portal partner also has integrated warehousing and fulfillment capability, your event managers' lives just got even easier.
This means they can also store materials that are re-used for multiple events, such as your trade show booth, banners, table cloths and promo items, all in the vendor's warehouse. Your marketing team can then access inventory reports online, see who's ordering what materials, and run reports on all payments and/or charge backs. And they can be assured that shipments back to the warehouse are tracked, received, inspected for damage and stored back into inventory all ready for the next event.
Event managers realize these benefits when working with a warehouse/fulfillment partner that's integrated with your MRC:
All of your physical event materials are consolidated in one place, and the management responsibility lies with one fulfillment vendor, not a handful of them.
You can run reports on all of your physical materials that are warehoused…at any time, from your portal.
You no longer have to deal with managing the shipments of your event materials yourself, from town to town, state to state, coast to coast, or even globally. It's the responsibility of your fulfillment partner.
Materials that are returned post-event go to the fulfillment warehouse. You get inventory reports via the portal but otherwise don't have the nuisance of tracking and dealing with returns.
You now have a central tracking hub. With all of your event materials tracked on your portal, including items used, purchased, returned, etc., you have accurate "materials intelligence" to help plan future events.
So make sure your Marketing Resource Center can handle physical as well as digital materials. LIke we said, somethings are simply just better together.