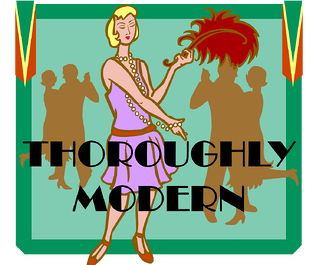 It's too bad there's no clearinghouse for information about which printing companies are modern – meaning they've continuously kept current with new printing technologies, and they speak the language of today's marketers. With 30,000+ printers in the U.S. alone to work with, what's a marketer to do when he or she is searching for a reputable and resourceful printer? A few tips on how to spot a "modern" printer might help.
Modern printers are as fluent in digital channels as they are in analog. They are sensitive to customers' challenges to reach, engage and influence their target markets across multiple channels.
Here are 5 dead giveaways that your printer is one of these "with-it" communications firms:
They're digital printing wizards. Digital printing isn't necessarily all they do, but they're experienced to the hilt in producing all kinds of digital materials. And not just digital, but variable data printing (VDP). A modern printer has design expertise to help create layouts for your personalized printing. It may be catalogs…it may be postcards…it may be data sheets. Nothing scares them: they've seen it all.
They thrive at producing integrated marketing campaigns. Maybe they'll suggest print campaigns that incorporate PURLs (Personalized URLs) or QR codes (Quick Response codes), or they might recommend video components for your next campaign. Modern printers know how to marry print with digital channels.
They take a holistic approach to your marketing campaigns. Today's tech-savvy printers want to have meaningful discussions with you about your marketing strategy. They're not just in it to close a sale. If you don't initiate this type of conversation with them, they'll take the lead. They're concerned about the whole lifecycle of a project, from concept to delivery and fulfillment. They take ownership of their involvement.
They have on-staff IT expertise. Because they handle so many types of digital and VDP campaigns, the best commercial printers understand how critical data is. They have their own IT team to work with you on your projects.
They focus on customers. Some service providers will say that customers come first, but the best of today's printers will show you. They'll have a support team ready and interested in speaking with you. They'll offer education in different forms – tutorials, blogs, FAQs – and they'll provide a wealth of consultation and information to make sure campaigns are trouble-free. When asked, they give you examples of how they've helped customers streamline processes, increase efficiency and control costs.
Keep these 5 telltale signs in mind the next time you're looking for a new printing partner. Use them in your interview process to see how well a printer measures up. The answers you get will tell you if a printer has what it takes to help make your marketing campaigns successful.