If were playing a round of word association and I shouted out "Content!" you'd probably holler back, "Marketing!" Like Pavlov's dogs, we're just conditioned that way in 2015. Content's importance as a marketing strategy is big and getting bigger.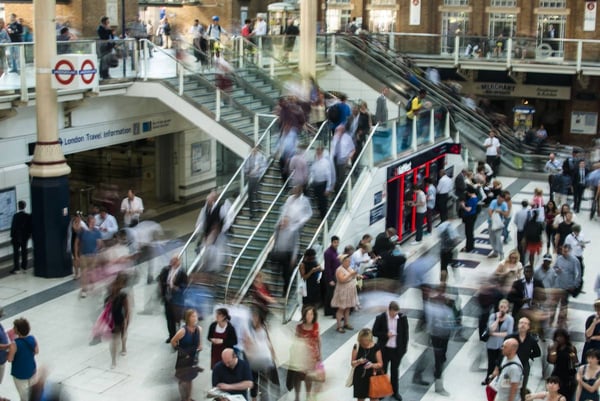 Late last year, according to IDC, CMOs at the largest tech companies said that "Building out content marketing as an organizational competency was the 2nd most important initiative, only behind ROI." As a result (or an indication, actually), tech companies have been pouring money, staff and energy into developing their content marketing efforts.
Here's another interesting little fact: CMI (Content Marketing Institute) reports that the average percentage of a B2B marketer's total marketing budget (excluding staff) allocated to content marketing is 28%. This was shared in their 2015 content marketing benchmark study, which polled over 5000 marketers.
Assuming you're nodding in agreement with these stats, it should follow that your company's sitting on a mountain of good content, information and insights that are relevant and valuable to your audience. Much of it might be stored in your marketing portal – think blogs, newsletter articles, brochure copy, infographics, case studies, and white papers.
Why not take a closer look at this treasure trove of great content? How could you do more with it by repackaging it in creative print applications and giving it away? Repurposing existing content in new ways and formats can bring new readers (and business) your way.
Consider these 3 possibilities:
1. Produce a series of ebooks or guides from existing content in your portal
Print them on demand as needed for new client meetings. Customize them with the client's name and address and bring enough for everyone in your meeting. Tailor each ebook for a specific customer or prospect.
2. Curate the best weekly blog posts from last quarter and create a 4-color slim-jim brochure
You know, a skinny little brochure that fits into your pocket or even better, a standard business envelope). Develop a series of them, either with blog content or insights from your company thought leaders on topics that resonate with a particular audience. Mail these brochures to prospects and customers, and have your sales consultants take them along when developing new business.
3. Put existing case studies or white papers to work outside of offering them as digital downloads
Aggregate some of your recent publications that showcase your services and expertise, have your graphic designer work with your printer on the most economical formats (8 ½ x 11? 5 ½ x 8 1/2?), and plan a series of these publications to hand out at events where you'll be speaking, exhibiting or sponsoring (talk about cool tchotchkes!).
There's no law saying that excellent content can't be turned into promotional items that you hand out at trade events or mail to prospects and customers. Once it's written, your content can be spun into new gold. Go ahead and give it away.