During the pandemic, everyone had to find a way to keep your employees and customers engaged in new and creative ways. At-home marketing campaigns and events became the new tradeshows and meetings, and small giveaways turned into home-delivered corporate gifts.
While some of these trends did start to fade as the world started to open up, a few did stick around and are predicted to become the new regular for promotional buying. One of the trends that seems to be enjoyed by everyone is the end of the day happy hour with coworkers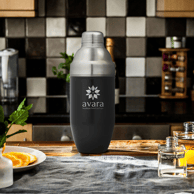 CraftKitchen™ Cocktail Shaker
Shake up your usual promotional products with a CraftKitchen™ Cocktail Shaker! Every household could use a good cocktail shaker, especially a high-quality, name brand shaker. And what better way to get your promo in the hands of your customers than with something they can use after a long day (or week) of work!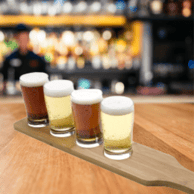 Wooden Flight Tray
Good for drinks and dips, this product is the perfect promotional gift for your next hosting event! With the ability to hold up to 4 bowls or glasses, you can offer your customers just as much variety as your company does. Add some swag to your party with this promotional item!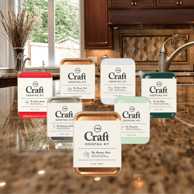 Cocktail Kit
Give your team the tools to make their own cocktail. Maybe you want to have a Margarita Monday zoom call to start the week off right with your team! One of the new products on the promotional scene is cocktail kits that give you everything you need for your favorite cocktail (except the alcohol of course!).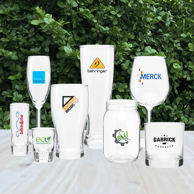 Glassware
You need something to drink out of, so why shouldn't it be branded? Get your logo lasered or printed on a great novelty shot glass, pint glass, wine glass or cocktail glass. Pick your poison!