What would happen if you purchased a brand-new, fresh-off-the-lot luxury car, like a Porsche, a Tesla, or an Audi, and when you popped open the hood there was…zippo. Nothing. No engine whatsoever. You'd feel robbed. And well you should.
Fortunately, it would never get that far. You'd have test driven that baby. But isn't it easy to be swayed by something so stunning on the outside? It's natural that once we fall for the sizzle, we expect the entire steak to be exactly what we imagine.This would be horrendous no matter what car we bought, but the bigger the investment, the more egregious the product misrepresentation would be.
So maybe you're thinking it's time to have an automated marketing solution or a courseware management solution. It may not be a Porsche, but it's a critical investment for your business. Make a point of taking a good look at the engine behind the portal. You should expect to see an attractive and user-intuitive web portal. This is a given. The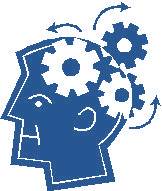 design matters, and not just from a creative standpoint.
Your users might be channel partners or authorized training partners located around the world. Their expectations, needs, and native languages must be considered when the portal is built. This is customization you should insist on. It takes a portal provider who's not merely building you a pretty site. It takes a provider with technical experience and staff.
When you interview potential portal providers, be sure you have a solid list of questions ready. If they're doing their job well, they should know that you'll lead off with a lot of questions.
Some of the topics you want to discuss with them are these:
Tell us about the privacy and protection you offer our data. Exactly what processes are in place to ensure our data is always secure on the server and whenever it's transmitted?
How do you treat sensitive customer information? How will we know it's safe?
How secure is your web server? Tell us about your backup procedures and disaster recovery plans.
Where is the hardware you use to build customers' data portals? Do you have redundant systems? How secure is this facility?
Talk to us about firewall protection. What do you have and how do we know it's failsafe?
Most importantly, tell us about your IT staff. Who are they, how many do you have, and what kinds of experience have they?
Are we assigned a point person or a team of IT specialists if we work with you? How would they typically interact with you, and how accessible to us as customers are they?
When you invest so many resources in a marketing portal or a courseware management portal, be sure there's an abundance of technical support under its hood, if you will. Take the time to question your potential providers about how they'll service the account on the back-end. You don't ever want to put money down on a gorgeous car that's missing an engine.
Learn more about solutions for marketing teams or for training organizations.