Only a printing firm that has your best interest at heart will tell you how to control your costs when you're starting a new print project. OK, we admit it: guilty as charged! We can't stand to see marketers reckless when it comes to printing. We're happy to give you these tips.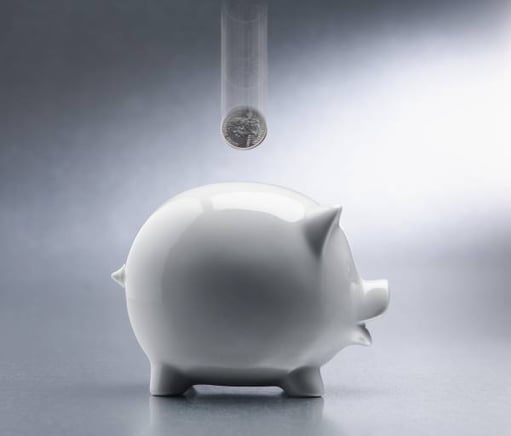 Here are 7 ways for you to keep your costs under control when you print anything:
1. Paper is the priciest part
Be mindful of the paper your designer specs for your job, because paper is the most expensive part of any print job. This is not to suggest that paper choice doesn't matter – it matters HUGELY – but talk with your printer about the cost and ask if alternative stock could make a significant difference. Sometimes customers use their printers' "house sheets" to save money. This describes paper that your printer generally keeps in stock. Every printer has a few different kinds of paper handy.
2. The finished size matters
A good rule of thumb is this: multiples of 8 1/2" x 11" are standard finished sizes for commercially printed pieces. Oddball sizes could cost you big bucks. Graphic designers know (or should know) this. Just sayin'.
3. Be careful how you mail it
If your marketing campaign will be sent through the USPS, be sure you work out details early on. Involve your graphic designer, your printer, and your mailing expert (if it's a different individual, though the best commercial printers have mailing expertise as well). Discuss the size, the layout, the weight of the piece, the type of stock, the quantity, the production schedule, and any critical dates around delivery.
4. Have a sit-down with your printer at the beginning
There's no reason why you shouldn't involve your print partner early in the development process. Share what you can about your budget guidelines. Invite his or her input about size, paper, file formats, production method, proofing requirements, and distribution options. And then….listen.
5. Give your printer enough time to do the job well
While it's true that today's digital printing technologies allow printers to turn around jobs very quickly, if your printer doesn't have sufficient time to process your job, you not only put the success of the campaign in jeopardy, but you could incur extra costs. Another thing to consider if you rush a job is the fact that when customers fail to plan a print job well and hurry the process, mistakes often occur somewhere along the line. The more complex the marketing campaign, the more deliberate you have to be in the planning stages.
6. Think long and hard about the print quantity you order
If your printed piece will be used for a time-sensitive purpose, and you have a good grasp of how many you should print, then don't go hog-wild and print more than, say, 3–5%. Print too many and you'll probably have to pay to inventory the overs. Conversely, if your piece could potentially be useful for a long period of time, take this into account when determining quantities so that you have enough on hand. When jobs print on offset presses, it will cost you more to have the job put back on press and do a reprint. It may be cost effective to print more copies during the original press run and have your printer inventory the rest until you need them.
7. Proofread the life out of every job before it prints
Years ago it was the printer's responsibility to proofread clients' jobs. Today, it's the client's responsibility and should be done multiple times during the production process by someone who's exceptional at it. Be especially careful about company (and people's) names, addresses, dates, phone numbers, URLs and email addresses. For whatever reason, these are overlooked. Mistakes caught before the presses roll will save you a ton of money and potential embarrassment. Don't feel too rushed to proofread anything well. Hire a professional if you need to.
These are good practical guidelines to help control your commercial printing costs. Share them with your team and your graphic designer. Let us know if we can help!