When you need an oversized graphics display for a meeting, trade show, storefront, special event – and so on – you're moving into large-format printing territory.
Think building wraps, billboards, banners, POP displays, even vehicle graphics. These are all produced on special equipment by print manufacturers. It's a specialty, so if you're in the market for something big and bold, make sure your printer is the right fit.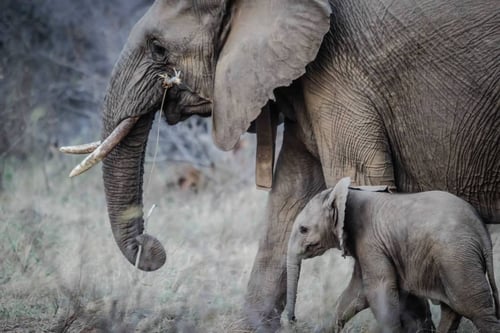 Large-format printing is one of the few graphics specialties that are not easily (or definitively) defined, because the technology keeps improving and more and more presses are introduced to the market. The term is sometimes referred to as "wide format," making it even more confusing.
Frank Romano, Professor Emeritus at RIT (Rochester Institute of Technology) and widely acknowledged print industry authority, offered these guidelines for large-format options:
Wide Format
An inkjet printer that prints on large sheets or rolls of material, which can range from 24 inches to 16 feet in width (by almost any length), is called Wide Format. The term was first applied to proofing and display (signage) printers.
Super Wide Format
Super Wide Format refers to those printers over 60 inches to 16 feet in width. There are rumors of a 32-foot printer in the works.
Large Format
Large Format Digital document printers usually print on sheets or rolls using toner with an image area of 11 x 17, 13 x 19, or 14 x 20 inches.

Those that go beyond 14 x 20 inches are called "large format." The largest toner printers are at about 16 x 26 inches, and anything over that is usually printed using inkjet on sheets 17 x 22 inches or so.

In the offset world, large format refers to presses that print sheets over 42 inches, with some at 60 and 72 inches, with 81 inches as the largest offset litho press.​
Work closely with your printer when planning any large-format job. Some of the key considerations to keep in mind are these:
Where will your graphic be installed/displayed?
How long a 'shelf life' will it have?
What material is ideal? Paper? Vinyl? Fabric?
Will it be an indoor or outdoor display? (You might need it weather-proofed.)
From what distance it will be viewed?
What kind of finishing and installation will it need?
Today, you have incredible and exciting options on substrates and sizes for your large-format graphics needs. When you're out and about in public spaces, restaurants, and retail stores, start paying attention to the different kinds of colorful graphics that grab your attention.