Here's another key element in your direct mail campaign: The Call to Action, or CTA. This is what we're covering in the 4th part of our series on Direct Mail Best Practices. Ahead of it came The List, The Message, and The Creative. Whatever you do, don't forget about the Call to Action.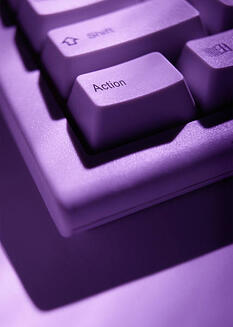 You may have killer content and creative. Your list may be super clean and spot-on targeted. And your offer may be too good to be ignored - a breakthrough product, exclusive event invitation, or ridiculously low pricing for your premium service.
They read about the offer. They've seen the benefits. They're sufficiently motivated to act. But how? To whom? What's next?
Direct marketers must spell out exactly what to do next, now that the mail recipient's interested in your offer.
Should they call someone? Click on a URL? Email you? Send something back by return mail? Use simple, demonstrative language to give easy instructions. Here are a few examples:
Call XXX-XXX-XXXX today to set up your free product demonstration.
Visit http:/specificURL.com to access our groundbreaking white paper.
Sign and return the enclosed order form in the supplied, postage-paid envelope today.
Register for our conference by midnight on 5/31 at http:/specificURL.com and save 20%!
Enter to win a free cruise for two to the Caribbean island of your choice by emailing your contest answer to generalemail@yourcompany.com.
Contact Joe Schmoe at XXX-XXX-XXXX for details.
Here are some more tips:
It's not enough to use your words. Make sure your Call to Action can be seen easily. In fact, it should be as obvious as your company contact information.
Think about color and placement for your CTA. Work with your graphic designer to be sure he or she knows the importance of this element.
Consider printing the CTA in a totally different ink color than you're using elsewhere.
The type size and placement should also help it stand out, whether your campaign is a postcard or larger mailer.
Don't be afraid to repeat your Call to Action, either. Hopefully, your killer content has created a sense of urgency for your audience, and they need to be told what to do next to take you up on your offer. Hit them with your CTA right between the eyes.
What are some of the best examples of CTAs that you've used - or seen? Please share in the comments below.