When it comes to branded swag, your choices are virtually limitless. You can put your logo on almost anything, and the technique you use is restricted only by your budget (and, of course, the item itself).
The type of swag printing you choose really matters. The available methods offer varying levels of quality and durability, sending an unmistakable message about your company. Perception and differentiation are significantly influenced by the printing method you employ, helping you achieve the desired result while adhering to your budget.
In this blog entry, we're going to explore the swag branding techniques that are available, where and when they might be most appropriate, and how they impact your budget.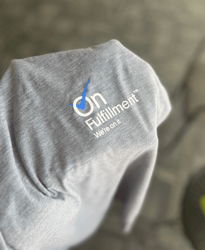 Screen and Pad Printing
Arguably the most popular and cost-effective method for a variety of promotional items, screen and pad printing produces vibrant colors and sharp images on a wide range of materials, from fabrics such as cotton and polyester to textiles, plastics and paper. Screen and pad printing requires creating a stencil to transfer ink onto the material—including flat, curved and irregular surfaces—making it a fast, efficient and cost-effective method for large-scale, high-quantity production.
While allowing for a high degree of customization, including different colors, gradients and special effects such as metallic or glow-in-the-dark ink, screen printing does have its drawbacks: it's not suitable for highly complex designs with lots of detail.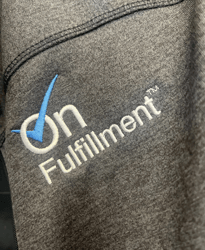 Embroidery
Embroidery is a way of stitching designs onto fabric, commonly used for items such as hats, shirts and jackets. Durable and long lasting, embroidery produces a high-quality, professional-looking design, but it is also more expensive than other swag printing methods and is not suitable for particularly intricate designs with many colors.
While colored thread is the traditional medium for embroidery, there are other options, including the following:
Puff embroidery is a technique that adds a raised, three-dimensional surface to a design, producing a unique and eye-catching effect that really makes a logo or wordmark "pop." Puff embroidery is generally more affordable than similar techniques that offer a similar effect, such as 3D embroidery or applique.
Sequin embroidery employs shiny, reflective discs to create the logo or wordmark, adding an eye-catching element to clothing or accessories. By catching and reflecting light, sequins produce a unique texture that adds dimension and depth to an item, making it visually appealing.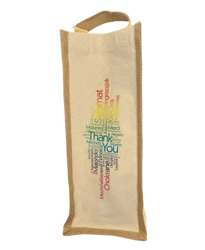 Heat Transfer
Heat transfers, which imprint images onto various types of materials using heat and pressure, are resistant to fading, cracking or peeling, making them ideal for adding logos to high-use items such as mugs, water bottles and phone cases. Capable of producing full-color, photo-realistic designs with tremendous detail, heat transfers—unlike screen printing—are ideal for small on-demand print runs, potentially making it a more cost-effective option for small businesses. For large quantities, however, heat transfer is more expensive than other printing methods and is not suitable for all types of materials.

Appliques
Appliques—the process of cutting a piece of fabric or design and sewing it onto another piece of fabric—add texture, depth and interest to clothing and accessories, giving them a premium, high-end look. The edges of the applique are usually finished with a zigzag or satin stitch, resulting in a clean, polished look that makes your promotional items really stand out. Applique embellishments are a popular choice for businesses wanting to create customized branded merchandise that is seen as high quality, but this technique is typically expensive and more appropriate for small runs.

Patches
Patches feature designs such as logos and wordmarks that are embroidered or printed on a piece of fabric and sewn or ironed onto a garment. Patches are often used to express affiliation with a group (such as a sports team) or to promote a brand or message. Patches are available in all shapes, sizes and designs, and they can be made from a variety of materials: embroidered fabric, PVC, leather and even rubber.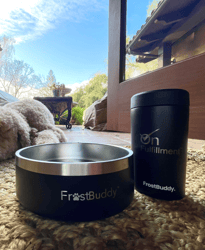 Laser Engraving and Etching
Laser engraving and etching is a high-end technique that uses a laser to remove surface material, leaving a high-quality permanent design on the material—everything from fabric to glass. Laser etching won't fade, peel or crack over time, making it ideal for items that will be washed frequently or used in harsh environments, such as workwear or sports apparel. Laser etching is also eco-friendly and doesn't require the use of chemicals or water, resulting in minimal waste. It is expensive, though, and is typically reserved for high-quality branded merchandise intended to project a professional and premium image.

Embossing/Debossing
Embossing and debossing are decoration technique that press a design onto the surface of an item, creating a three-dimensional raised (embossed) or sunken (debossed) effect. These pressed designs are durable and can withstand repeated use or wear without fading or rubbing off, making them a popular option for items that will be handled frequently. This technique adds an elegant and sophisticated touch to promotional items, increasing their perceived value and improving the overall perception of the brand. Embossing and debossing can be done on a variety of fabrics, including leather, faux leather, vinyl, suede, and some synthetic fabrics like polyester and nylon, as well as paper products.
Choose the Method that Works Best for You
Which branded merchandise printing method should you choose? The answer depends on your budget, your audience, and your objective. If the intent is to spread your brand far and wide with hundreds if not thousands of event giveaways, screen or pad printing is probably the way to go. If you want to recognize valuable employees, partners or customers with a classy gift, a laser etched and engraved award sends a message of gratitude and respect.
Of course, there are lots of options in between these two choices. And fortunately, these options cover virtually every possible scenario and budget. The best approach: do your homework, consult a knowledgeable and well-connected partner, and then make the decision that makes the most sense for you and your organization. There is really no wrong answer.