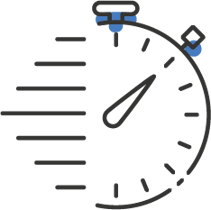 Print-on-Demand Services for the More Demanding Customers
When you need low quantities very quickly, web-based print-on-demand (POD) is the way to go.
Not only do print-on-demand services offer faster turnaround than traditional offset printing, they're also highly automated. Merely upload digital files to your OnFulfillment portal; they can either be print-ready or you can build them within the software using available templates. Once complete, they are ready for the print-on-demand platform. You only order the quantities you need, when you need them. It's that simple.
Since files are digital, they can be modified or updated as needed. Whether you're creating training materials, custom sell sheets, booklets, promotional merchandise, or direct mail campaigns, you can personalize jobs based on the event or change copy and graphics to cater to the intended audience. Files sit in storage online, ready when needed at the push of a button.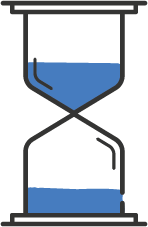 Printing on demand is so efficient and cost-effective, you can print low quantities to test content with sales reps or instructors, gathering input for improvements. Because materials are produced "on demand," the process virtually eliminates waste and inventory storage costs.
OnFulfillment also offers global print-on-demand services, maintaining facilities in 14 countries including the USA and across six continents. That means on-demand printing services are available locally, virtually anywhere in the world, minimizing shipping costs. And the technology is so advanced, you get virtually the same options and quality as offset printing solutions. It's almost like having your own personal printing press.
Want to See if Print-on-Demand is Right for You? Let's Chat!
Frequently Asked Questions About Print-on-Demand
Q: What is "print-on-demand"?
A: Print-on-demand, or POD, is a method in which items are printed when they are ordered, and in the quantities requested. It is a very efficient and economical way to produce printed material on a budget. OnFulfillment offers print-on-demand services at locations around the world.
Q: How long does print-on-demand take?
A: In most cases, OnFulfillment will print the materials within 24 hours of receiving the order, usually on the same day. Materials are then shipped from the closest fulfillment center. The whole process normally takes between three and five days.