Anywhere, Anytime Shipping Solutions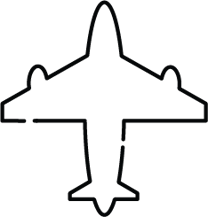 Our global infrastructure helps us keep our shipping and receiving costs down while ensuring your materials are delivered quickly, efficiently, and cost effectively. In fact, 85% of all orders ship the same day, while the remaining 15% ship within 24 hours—guaranteed. No rush orders required.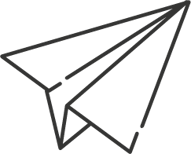 If shipping internationally, our deep industry knowledge helps you avoid regulatory issues related to customs and VAT. Over the years, we have developed creative ways to ship in traditionally difficult markets like India, Brazil, and the Middle East. And our longstanding relationships with international shippers such as FedEx, UPS, and DHL, as well as regional third-party delivery vendors, ensure we can always find the most competitive price and performance.
Whether shipping to individuals, small businesses, or large corporations, OnFulfillment makes sure your materials get where they need to go, faster and more economically than you ever thought possible. With our global shipping and fulfillment services, it's like you hand-delivered it yourself.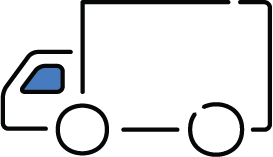 Let's Chat About Shipping! Fill Out This Form.
Frequently Asked Questions About Shipping Services
Q: What are shipping services?
A: Shipping and fulfillment services are simply the transport of materials and merchandise from one place to another. With OnFulfillment, these materials are typically sent from one of our many international warehouse storage facilities to locations around the world—anywhere from office buildings to personal residences. In fact, OnFulfillment ships to more than 170 countries every day, including notoriously tough places like India, Brazil and the Middle East.
Q: How many types of shipping are there?
A: The three primary types of shipping are land, air, and sea. OnFulfillment, which has relationships with all major international shippers as well as scores of regional delivery services, employs all three methods