Customize Your Marketing Efforts with Specialized Pick-and-Pack and Kitting-and-Assembly Services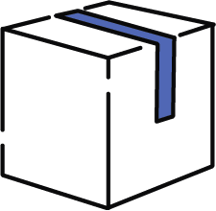 Pick-and-pack projects and kitting services are an OnFulfillment specialty.
Whether it's a new-hire onboarding kit, a multi-dimensional direct mailer, or an employee recognition initiative, we process all orders—large and small—accurately, efficiently, and cost-effectively. OnFulfillment handles all your pick-and-pack logistics, ensuring the kitting assembly is executed to your exact specifications.
Since we are the last to touch your products before they go out the door for delivery by our carriers, it's critical that the pack fulfillment process is done correctly. That's why we use state-of-the-art software like Facilis and an experienced team to ensure your kitting and fulfillment services are completed on time and deliver the right message to your audience.
Whether giveaways for events or trade shows, new hire kits for employees, or onboarding kits for new or potential customers, we pick, pack, and ship your products quickly and efficiently, sending a message of quality that reflects well on your brand. In fact, 90% of orders go out the same day, with accuracy rates of 99.9%. That means your customers and employees get the right items, fast.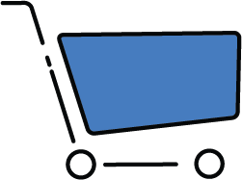 Within minutes of placing your order, a dedicated handler begins assembling materials, manually pulling and counting every item. Completed orders are sent to the shipping lines, where they are inspected for accuracy and packed to ensure maximum protection at the lowest shipping costs. Outgoing orders are scanned into our shipping machines, which immediately update your portal with the latest tracking and inventory data. Carriers, who visit our facilities multiple time per day, ensure your packages go out quickly. If the final destination is international, we handle all the paperwork; we are equipped to deliver to over 200 countries.
OnFulfillment's kitting and assembly solution gets the right things in the right hands at the right time. It's as if you're delivering it yourself.
Want to learn more about our assembly services? Fill out this brief form.
Frequently Asked Questions About Pick-and-Pack and Kitting-and-Assembly Services
Q: What are pick-and-pack services?
A: "Pick-and-pack" is a warehousing term for assembling the contents of a specific kit from items in inventory, in the right quantities, and preparing them for distribution. OnFulfillment provides complete pick-and-pack fulfillment services as well as comprehensive kitting and assembly solutions—anything from handwritten notes for individuals to thousands of corporate welcome gifts or holiday packages. These services are offered globally, saving you thousands in freight fees.
Q: What is a kitting process?
A: The kitting process entails gathering two or more items or parts and packaging them to create a single, final "kit" for delivery. In OnFulfillment's world, these kits are typically used for programs such as new employee onboarding, customer acknowledgement, and employee recognition for successfully completing an important project.