Global Fulfillment Infrastructure
Our global network helps keep your operational costs down. You don′t need to change what you do, just use our infrastructure to do it faster and more economically. When you need materials delivered internationally, making the shipments local is faster and much less expensive.
Large companies have built their own global systems, enabling them to be much more competitive. Now you can have the same advantages, without the capital and support costs of building your own infrastructure, with OnFulfillment.
Our global network means you can order materials from us and we′ll handle everything from there. Print, ship, and deliver. All from your own desktop or network.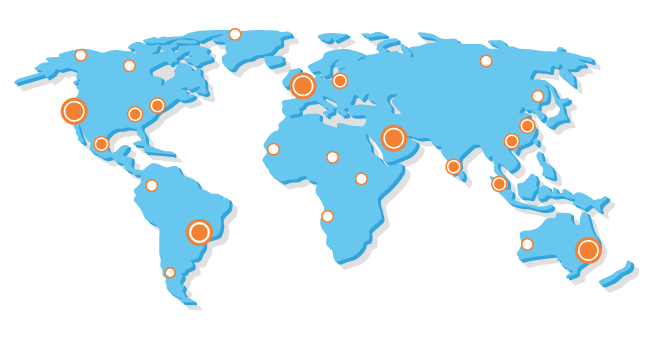 ---
---
Request More Information