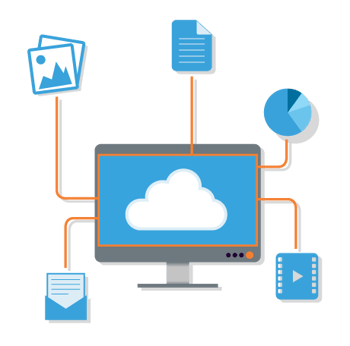 Marketing Collateral Management Made Easy
At the heart of all of our marketing solutions is a single, centralized marketing portal to manage all of your marketing assets - both digital and physical. Regardless of the format of the files or products you need to manage, everything is at your fingertips, 24/7 via your web browser.
Digital Asset Management to Store, Customize & Manage Your Marketing Content
Your Marketing Asset Management system provides sophisticated digital asset management capabilities to store, edit and manage all your marketing assets including documents, video, and graphics. With OnFulfillment you can:
upload documents quickly and easily
rename files as needed for consistency
manage version control so the most recent file is always used
tag & group documents to enable search and help you find files quickly
archive files that are out of date
allow individual users to edit & customize content while still controlling branded elements
Easy & Secure Access by Marketing, Sales and Channel Partners
With a front end user interface (UI) similar to any online retail store, we make it easy for your internal team and channel partners to access all of your marketing assets in a simple marketing portal.
Easily search and find any document or file by campaign, product, targeted audience, or any other attribute you like
Allow users to customize or co-brand marketing materials, while locking down branded elements
Order materials digitally or to be printed on-demand and shipped globally.
Specify multiple payment options–including credit card payment, points programs, internal cost center allocation, purchase orders, MDF (market development funds), or vouchers
Control the security access each user receives–what they can view, edit and order, and their payment options
Make your MAM portal public so customers can order or redeem vouchers for branded promotional items
Personalization and Co-Branding with Variable Data
Your OnFulfillment system can handle personalization and distribution of marketing materials such as presentations, brochures, logo items, postcards, and even email or other electronic media.
We can support the most complicated personalization requirements, to allow partners to co-brand materials and personalize with variable data printing. Our marketing campaign platform can also be integrated directly into your marketing portal to provide personalized multi-touch campaigns that your sales and channel partners can execute on-demand. Integrated campaigns can include direct mail, personalized URLS (PURLS), email, QR codes, mobile, and other technologies.
Integrated Print & Fulfillment
OnFulfillment provides related services for warehousing, fulfillment, and offset & digital printing to make our Marketing Asset Management solution work seamlessly for both digital and physical marketing assets. With OnFulfillment, you don't have to manage a separate printer or fulfillment vendor. For example, with OnFulfillment you can:
Store your tradeshow booth and giveaways in our physical warehouse, manage orders for multiple shows in your portal, print collateral on-demand, and then track available inventory and shipments directly on the portal–all from your own desk.
Provide turn-key campaigns to Channel Partners, allowing them to co-brand materials, upload prospect lists, and execute direct marketing or print campaigns all from your portal.
Allow Sales teams to easily search and download marketing assets for prospects, and order printed materials to be shipped out for field marketing events.
Technology
Marketing Asset Management by OnFulfillment can be customized to your specifications and requirements. So, we are able to integrate your marketing asset management system with your existing systems and processes. We can do custom integrations with your existing CRM, marketing automation, or shopping cart systems. We have experience integrating with many different types of systems, and we are constantly working with our customers to develop new and innovative solutions.